Israel controls all areas, but there may still be Hamas terrorists present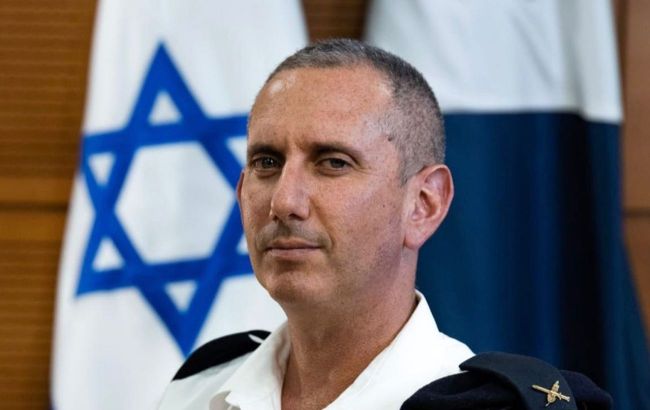 Israel Defense Forces spokesperson Daniel Hagari (wikipedia.org)
Israel has regained control of all areas within its territory, and there are currently no ongoing hostilities. However, it is not ruled out that Hamas militants may still be present on Israel's territory, according to the spokesperson of the Israel Defense Forces, Daniel Hagari.
According to him, evacuations are currently underway in all populated areas located near the Gaza Strip border.
Furthermore, Israel is also on high alert in the north. There have been some local incidents in the north yesterday, but there is no fighting.
Hagari noted that the Israel Defence Forces is in the process of carrying out intense air strikes, every four hours, in the Gaza Strip. Hundreds of targets are being attacked, and Israel is only targeting places where terrorists are present. According to him, this has resulted in hundreds of terrorist casualties.
He added that there is no electricity in the Gaza Strip, and nobody is entering or leaving the territory.
Currently, Israel has called up 300,000 reservists. In response to reports of shortages of equipment for the Israel Defense Forces, the spokesperson assured that there is an adequate supply of equipment and provisions.
Regarding casualties, Hagari reported that the number of Israeli fatalities is approximately 700 people, with the confirmed death of 73 soldiers.
Regarding hostages, the spokesperson stated that the authorities have started informing the families, and the public will be informed only after contact is made with the families. However, he declined to disclose the number of hostages.
Hamas attack on Israel
On October 7, militants from the terrorist group Hamas infiltrated Israeli territory from the Gaza Strip. At the beginning of the invasion, they managed to capture several populated areas. However, by evening, the Israeli Defense Forces had regained control of most of the territory and launched retaliatory strikes on Hamas military targets and headquarters.
It was reported that on the first day of the war, up to a thousand Hamas militants from the Gaza Strip may have penetrated into Israeli territory.
Israel declared a "state of war" and initiated the counter-terrorism operation Operation Iron Swords.