Guatemalan Minister of Foreign Affairs arrives in Kyiv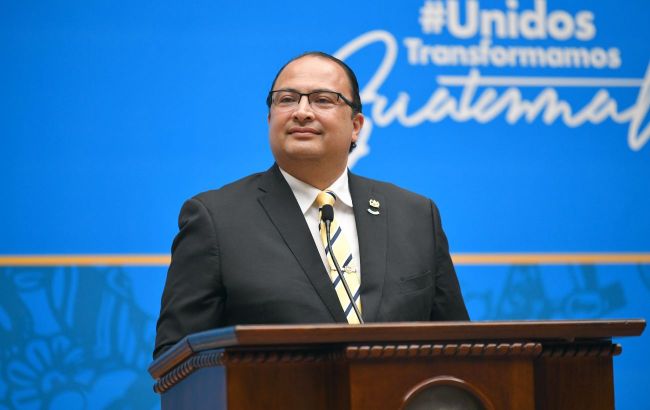 Guatemalan Minister of Foreign Affairs Mario Bukaro (flickr.com/guatemalagob)
Guatemalan Minister of Foreign Affairs Mario Bukaro has arrived in Kyiv for an official visit. He has already met with First Deputy Minister for Foreign Affairs of Ukraine Emine Dzhaparova, according to her Twitter.
"Had a fruitful meeting with Guatemalan Foreign Minister. Today's visit to Ukraine is a powerful sign of the unique nature of relations and friendship between Ukraine and Guatemala," she wrote.
(twitter.com/EmineDzheppar)
Dzhaparova and Bukaro discussed the preparations for the Crimean Platform third summit and the steps to implement Ukrainian President Volodymyr Zelensky's peace formula.
Peace Formula
Zelenskyy introduced the Ukrainian peace formula in November 2022. The peace plan consists of 10 points and envisions the restoration of Ukrainian control over the territory, the return of prisoners, and the prosecution of war criminals.
Additionally, Ukraine's peace formula includes guarantees for radiological, nuclear, food, and energy security.
Previously, Zelenskyy expressed his desire to hold a peace summit on a symbolic date - the 500th day of the war.
Ukraine aims to involve as many countries as possible in the peace formula, including representatives from Latin America, the African continent, India, and China.
Recently, Zelenskyy had phone talks with Guatemalan President Alejandro Giammattei, during which they discussed the formats of the Ukraine-Latin America summit.