Gripen for Ukraine: Presidential Office names three steps to transfer fighter jets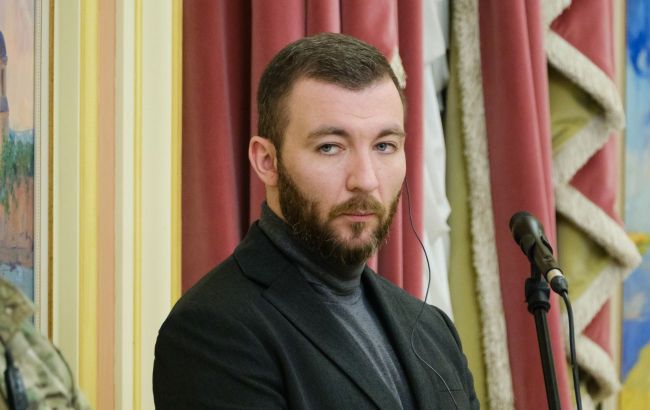 Press secretary of the President of Ukraine, Serhii Nykyforov (Photo: RBC-Ukraine, Vitalii Nosach)
Ukraine is just three steps away from receiving Swedish Gripen fighters, said the press secretary of the President of Ukraine, Serhii Nykyforov.
"Theoretically, there are three steps left before the delivery of the aircraft. Currently, testing of the planes is ongoing, followed by training, then political agreement, and only after that, the delivery of these planes. This is theoretical at the moment. We'll see what we can do," he stated.
Nykyforov added that Ukraine is primarily focused on the F-16.
"The reason is that they are the most produced, making them easier to obtain. But we are not exclusively focused on them. We have a list of four aircraft in terms of ease or desirability of acquisition: F-16, Gripen, French Rafale, and, I believe, Typhoon. So, we are not solely concentrated on the F-16," he explained.
The President's spokesperson emphasized that Gripen is a good alternative as it's versatile and less demanding.
"It has proven itself very well. Ukrainian pilots are currently undergoing testing on these planes, and the feedback is positive," he noted.
JAS 39 Gripen
Previously, the Swedish government allowed Ukrainian pilots to undergo training on the Swedish JAS 39 Gripen fighter. The pilots can also train on simulators and conduct test flights.
Transfer of F-16 to Ukraine
Ukrainian officials and the military have long been urging Western allies to supply modern fighter jets. These aircraft are essential for Ukraine's defense against constant Russian shelling and to compete with Russian aviation.
On August 17, the United States approved the transfer of F-16 fighter jets to Ukraine from Denmark and the Netherlands.
Additionally, Jake Sullivan, the National Security Advisor to the President of the United States, stated that the U.S. would provide Ukraine with American F-16 fighters after completing pilot training.