Greece to assist rebuilding Odesa post-war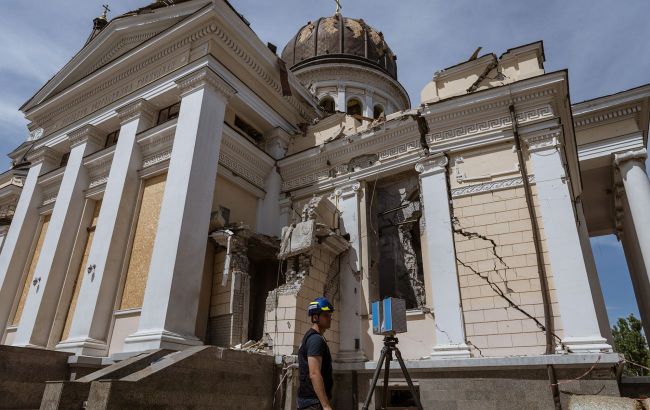 Greece intends to provide assistance in the reconstruction of Odesa (photo: Getty Images)
Greece expresses readiness to contribute to Ukraine's reconstruction, particularly in Odesa, in the aftermath of Russia's full-scale invasion," states Greek Prime Minister Kyriakos Mitsotakis during a joint press briefing with President of Ukraine Volodymyr Zelenskyy.
"Greece will play a significant role in the colossal efforts towards the reconstruction and recovery of your country. Leveraging our extensive experience, particularly in the construction sector, through public-private partnerships, and harnessing our robust capabilities in digitalization, healthcare, and the preservation of cultural heritage, Greece is placing a special focus on Odesa. The historic center of Odesa, with Greece's backing, holds a place in the UNESCO World Heritage list," emphasized the Greek Prime Minister.
He further highlighted Greece could provide assistance in the restoration of historic buildings in the city center that have suffered damage due to the war.
Zelenskyy's visit to Europe
Over the weekend, President Zelenskyy visited countries in Northern Europe: Sweden, the Netherlands, and Denmark.
During his visit to Sweden on August 19, agreements were reached regarding armaments, including the production of military equipment in Ukraine, as well as the commencement of testing of Gripen fighter jets by Ukrainian pilots.
In the Netherlands and Denmark on August 20, agreements were reached on the transfer of F-16 aircraft to Ukraine following training for Ukrainian pilots.
Yesterday, on August 21, Zelenskyy arrived in Athens. In addition to negotiations with the President and Prime Minister of Greece, the Ukrainian leader will participate in the Ukraine - Balkans summit.