Greece may send 100 Leopard-1 tanks to Ukraine in deal with Germany, media says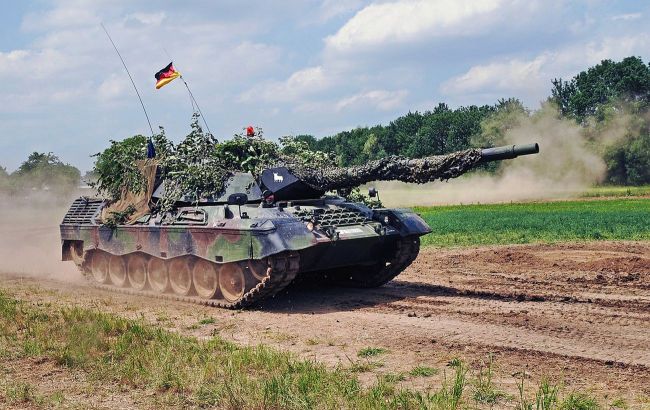 Greece may send 100 Leopard-1 tanks to Ukraine (wikimedia)
The German government aims to buy around 100 Leopard 1A5 tanks from Greece and transfer them to Ukraine after a quick repair. In return, Greece will receive upgraded tanks, according to Flight.
In exchange for the outdated Leopard 1A5 tanks, Greece may receive upgraded tanks from Italy's stockpile on a "one-for-one" basis.
Germany will bear the expenses for a complete overhaul. The tanks will be equipped with modern thermal imagers, which are also used on Leopard 2 tanks. The tanks will also have additional upgraded armor.
Germany's only requirement is that the tanks it receives are functioning since Greek Leopard 1A5 tanks have not been modernized in three decades.
The tank exchange may occur through a three-party agreement, similar to the one that allowed Ukraine to receive Greek BMP-1 vehicles while Greece received German Marder-1 vehicles.
Leopard 1 and Leopard 2
Both tanks share some characteristics. They include a 4-person crew - a commander, driver, gunner, and loader. The Leopard 1's fire control system was developed based on the system for the Leopard 2 and essentially includes the same thermal imagers, laser rangefinders, and gun stabilization.
However, these tanks belong to different generations, and there are significant differences between them.