Greece may create a maritime humanitarian corridor for Gaza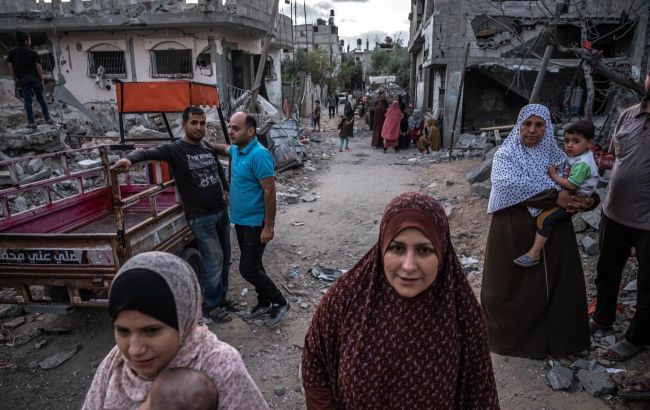 Greece may establish a maritime humanitarian corridor for Gaza (photo: Getty Images)
Greece may establish a humanitarian maritime corridor for the transportation of essential goods to the Gaza Strip, according to Protothema.
The Greek government is discussing the creation of a humanitarian corridor in coordination with relevant parties, as well as with European partners and international organizations.
According to the reports, French President Emmanuel Macron mentioned Cyprus as a base for an international humanitarian corridor to Gaza after the EU summit in Brussels, emphasizing that Greece would also play a role in this project.
President Macron, who has repeatedly stressed the need for initiatives to prevent a humanitarian crisis, stated that a humanitarian coalition of several European countries, including Cyprus, is being prepared, with Cyprus serving as an airbase for this maritime humanitarian corridor.
War in Israel
On October 7, Hamas militants infiltrated Israeli territory, prompting Israel to initiate an operation against the terrorists. The subsequent phase may involve a ground operation in the Gaza Strip.
Israel has pledged to eliminate the Hamas terrorist organization, which governs the Gaza Strip, as a response to the deadliest attack on Jewish civilian population since the Holocaust.
Israel has declared that there will be no humanitarian breakthrough in the Gaza Strip blockade until all hostages held by Hamas are released.
It has been confirmed today that Israel has resumed the operation of the second of three water pipelines responsible for supplying water to the Gaza Strip.