Grain corridor: Ukraine and UK set up special mechanism for ship insurance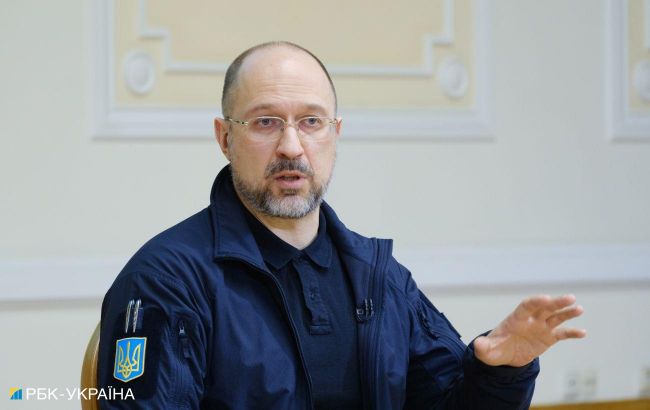 Prime Minister of Ukraine Denys Shmyhal (Vitalii Nosach, RBC-Ukraine)
Ukraine and Britain agreed to create a special mechanism within the grain corridor, ensuring discounts on insurance costs for exporters, according to Ukrainian Prime Minister Denys Shmyhal.
He notes that Ukrainian defenders continue to keep the grain corridor open. One hundred vessels have already taken advantage of it, exporting over 3.7 million tons of products from Ukrainian ports.
"As a result of agreements between Ukrainian President Volodymyr Zelenskyy and British Prime Minister Rishi Sunak, Ukraine, in collaboration with a pool of British insurance companies, has established a special mechanism. It will allow a discount on the cost of insurance against war risks for exporters of all products from Ukraine," he said.
Shmyhal noted that such an initiative would make the grain corridor more accessible to a wide range of exporters.
According to the Prime Minister, the government has already provided funds that will guarantee coverage of losses. The mechanism involves the Export Credit Agency, Ukrgazbank, Ukreksimbank, DZ Bank, and a pool of 14 insurers. The European Bank for Reconstruction and Development also assisted in making the mechanism.
Grain corridor
In mid-July, Russia decided to withdraw from the grain deal, which allowed to export Ukrainian grain through the Black Sea.
After that, Ukraine decided to resume exports without Russia's participation in the grain deal.
Occupiers are trying to block the grain corridor. They drop bombs near the route and recently targeted a civilian ship in the Odesa region with a missile.