Google continues to spread Russian propaganda - Bloomberg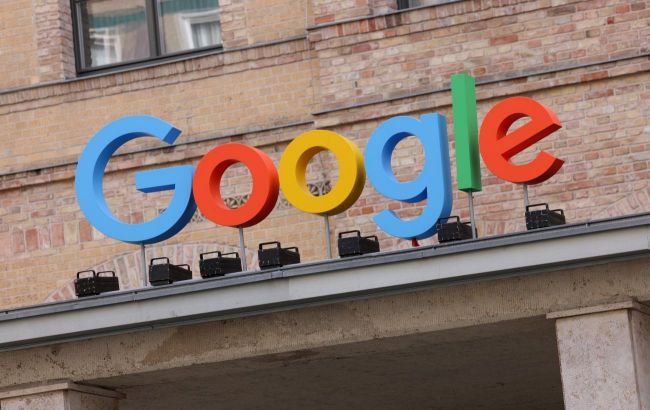 Google spreads Russian propaganda (Photo: Getty Images)
One of Google's services continues to spread misleading propaganda to the Russian audience using Android, according to Bloomberg.
Mobile phone users in Russia receive war-oriented propaganda from sources that Google has blocked elsewhere.
This happens through the Discover service, which appears as a content feed on Android devices' Chrome browser.
In September of this year, Google, on average, received over 200,000 daily clicks to the propagandist media Tsargrad TV of Russian businessman Konstantin Malofeev, who we and the European Union sanction for his role in fomenting violence in Ukraine.
Pro-Kremlin media outlet Komsomolskaya Pravda also regularly appears in Discover.
Google's fight against Russian propaganda
Google has effectively thwarted Russian information operations (IO) aimed at internal support for the war. In 2022, Google suspended 1,950 cases of Russian IO activity on its platforms.
Selective blocking of Google by Russia
In Russia, Google News is blocked, but other parent company Alphabet Inc. services, including YouTube and Google Search, continue to operate. The Android operating system is also used on over 80% of mobile phones in Russia, along with the Discover feature, which regularly highlights pro-Putin media.
The publication explains that although Discover is positioned as a search, not a new product, for many users, most of its recommendations displayed when opening Chrome on a mobile device are news articles, giving it the appearance of a news feed.
Bloomberg sources noted that since Discover generates much less revenue than Google Search, it also has a smaller budget to prevent abuse.
However, abuse of Discover in Russia has been identified as an internal issue.
Google's assistance to Ukraine
Recall that at the end of 2022, Google decided to provide $2 million for digital education for Ukrainians and 50,000 Workspace licenses (a set of cloud services) for the government.
In March 2022, following most other companies, the Google Cloud service introduced restrictions for the Russian Federation. It prohibited the registration of new accounts on the aggressor's territory.
Google Business service allows creating a free profile for a company or institution, adding photos, offers, publications, and other helpful information.