Girkin's arrest may infuriate Russian bloggers and soldiers, British Intelligence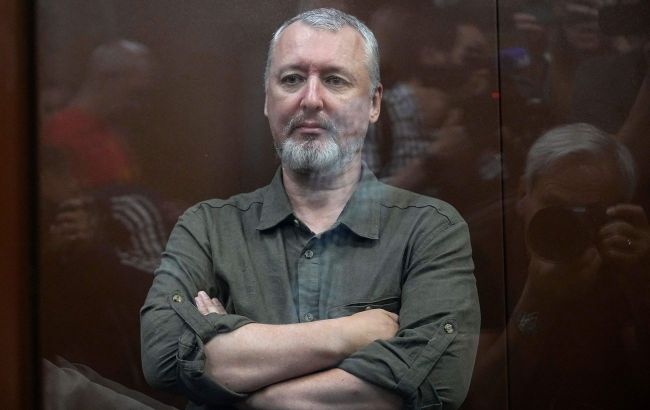 Igor Girkin (Strelkov) (Photo: Getty Images)
Militant leader Igor Girkin's arrest may infuriate the Russian military blogger community and some soldiers, considers the British Ministry of Defense.
"Russian former Russian intelligence officer and leading nationalist mil-blogger Igor Girkin was almost certainly arrested for "extremism" on July 21, 2023," the press service's tweet says.
It is stated that the former insurgent leader has long criticized the Russian Ministry of Defense for its conduct of the war. However, in recent days, his comments have turned into direct criticism of Russian dictator Vladimir Putin.
The arrest of the terrorist is likely to infuriate other members of the mil-blogger community, as well as some servicemen who see Girkin as an insightful analyst and patriot.
"While Girkin is not an ally of the Wagner Group, he was likely only prepared to push the limits of public criticism in the context of Wagner chief Yevgeny Prigozhin's June 2023 abortive mutiny. The taboo against unmasked criticism of the Putin regime has been significantly weakened," the press service writes.
Girkin's arrest
Yesterday, July 21, news about the arrest of the former militant leader Igor Girkin spread in the media, which was later confirmed by his wife.
The reason for his arrest is suspected extremism. Later, a Moscow court decided to detain the former militant leader until September 18. Girkin complained of alleged health problems and requested an alternative preventive measure.