Germany to provide €700 mln military aid package for Ukraine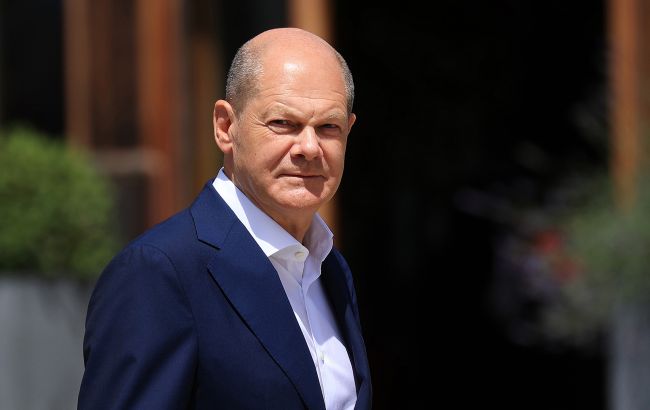 Photo: Chancellor of Germany Olaf Scholz (Getty Images)
Germany plans to provide Ukraine with a new military aid package worth 700 million euros, according to the Lithuanian publication LRT.
According to sources in government circles at the NATO Summit in Vilnius, the package will include weapons and ammunition amounting to 700 million euros.
The German news agency dpa, citing its sources, also reports on the 700 million euro aid package, while Spiegel states that Germany will allocate 600 million euros in support to Ukraine.
According to Spiegel, the package will include two Patriot launcher systems, other ground-to-air weapons from Bundeswehr stocks, 25 Leopard 1 tanks, 20 Marder armored fighting vehicles, demining equipment, around 20,000 artillery shells, Leopard tank shells, and several drones for surveillance.
The announcement of the aid package is expected to be made during the NATO summit in Vilnius after lunch on July 11. With this assistance, Germany aims to demonstrate that it remains among the countries most supporting Ukraine.
When Chancellor of Germany Olaf Scholz met with Ukrainian President Volodymyr Zelensky in Berlin, he announced a support package of 2.7 billion euros.
Support for Ukraine from Germany
Yesterday, German Defense Minister Boris Pistorius stated that Berlin would announce new aid packages for Ukraine during the upcoming NATO summit in Vilnius.
At the same time, the media reported that Berlin would announce "significant" supplies of military equipment to Ukraine at the summit.
Germany wants to delay Ukraine's NATO membership
The Telegraph reported that Germany intends to insist on delaying Ukraine's entry into the Alliance at the NATO summit in Vilnius, fearing that this step could lead to a NATO-Russia war.
Berlin would use the annual NATO summit in Vilnius to call on other members to focus on security guarantees rather than membership proposals.
Furthermore, Bild reported that Germany disagreed with the statement's wording regarding Ukraine's relations with NATO. It stated that there could be no mention of "revisiting the Bucharest decision of 2008" for the German government.
Meanwhile, Ukrainian Minister of Foreign Affairs Dmytro Kuleba urged Germany not to block Ukraine's accelerated accession to NATO.