Germany names potential Ukraine's Leopard repair spots after dispute with Poland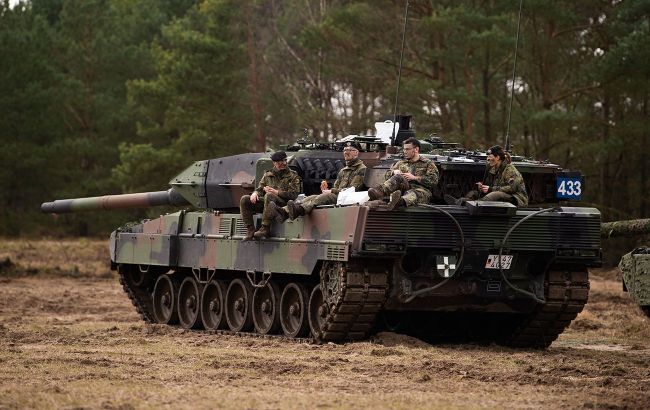 Ukraine's Leopard 2 tanks may be repaired in Germany and possibly in Lithuania (Getty Images)
Ukraine's Leopard 2 tanks may be repaired in Germany and possibly in Lithuania after Berlin terminated the agreement with Poland, NTV reports.
Due to a dispute over the repair of the main battle tanks in Poland, the Federal Ministry of Defense of Germany is changing its previous plans.
A representative of the German agency said that now Leopard 2A5 and Leopard 2A6 will be repaired in Germany and possibly also in Lithuania.
"Poland and Germany continue to implement the idea of repairing Leopard 2 tanks. They want to coordinate this together," the German Ministry of Defense states.
Leopard tanks repair center
A number of allies provide Ukraine with Leopard 2 and Leopard 1 tanks as part of military assistance.
Poland and Germany planned to open a tank repair center on Polish territory. The agreement was announced on April 21. At that time, German Defense Minister Boris Pistorius estimated the approximate cost of the repair hub at 150 million euros.
However, on July 2, Spiegel reported that the project had made no progress, as Berlin and Warsaw were engaged in irreconcilable disputes over the details of the joint venture structure.
Today, Handelsblatt reported that Germany has terminated the agreement for the repair of Ukrainian tanks in Poland. According to the media, the reason is that the Germans consider the price expectations from the Poles to be completely exaggerated.