Germany deploys special forces to Cyprus amid Gaza and Lebanon evacuation preparations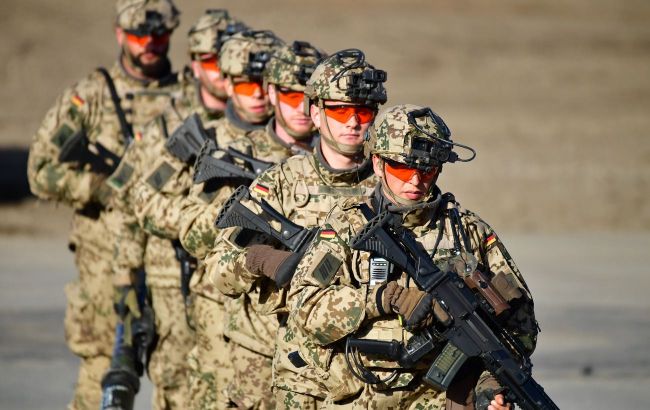 Illustrative photo (Photo: Getty Images)
Germany has deployed special units of the Bundeswehr to Cyprus to prepare for the possible evacuation of its citizens residing in the Gaza Strip due to the escalation of the conflict, according to Bild.
It is stated that Germany deployed special units due to the need for preparation in case the country has to evacuate Germans who may be held hostage or wish to leave the Gaza Strip.
In addition, Bild reports that the command of the army's special forces was also moved to Cyprus, along with their equipment.
Special marine forces of special purpose, known as combat swimmers, were also moved nearby, mainly on the ground in case of conflict escalation and the need to extract Germans from Lebanon through a powerful operation. This would allow the Bundeswehr to intervene from the Mediterranean.
Special units of the German Federal Police, GSG 9, specializing in hostage rescue, were also deployed to the island, along with military transport planes A400M and C-130.
"We are on a low start and ready for any scenarios," said sources in the German government.
It is noted that the possible operation could be aimed at freeing German hostages from Hamas captivity or evacuating all German citizens from the Gaza Strip or Lebanon.
It is reported that the evacuation if carried out with the involvement of the German special forces, would concern a "two-digit number of people."
According to the German Ministry of Foreign Affairs, there are currently eight individuals with German citizenship among the Hamas hostages.
Background
After Hamas terrorists attacked Israel from the Gaza Strip, taking hostages and killing thousands of civilians, Hamas expressed readiness to release the hostages in case of cessation of strikes on the Gaza Strip.
It's worth adding that the United States likely decided to send more than 4,000 sailors and marines to the shores of Israel, prepared to perform a wide range of tasks, including some special operations.
WSJ previously reported that the U.S. had already selected 2,000 military personnel for a potential deployment in Israel.
Additionally, the U.S. decided to send two of its aircraft carriers with accompanying ships to the shores of Israel.