Germany aims to make its armed forces cornerstone of European defense, says Pistorius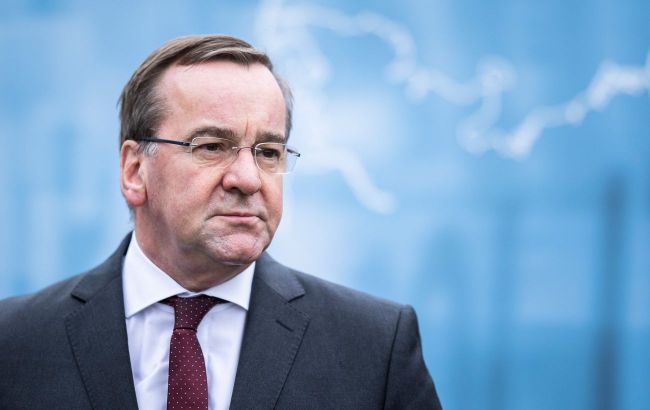 German Defense Minister Boris Pistorius (Photo: Getty Images)
To achieve this, the minister plans to accelerate reforms, equipment and material purchases, as well as construction projects. In the new principles of defense policy that Pistorius presented at a Bundeswehr conference in Berlin, "combat potential is the guiding principle."
"We must be the anchor of deterrence and collective defense in Europe. Our population, as well as our partners in Europe, North America, and around the world, expect us to fulfill this duty," said Pistorius and Germany's Inspector General Carsten Breuer.
As a first step in rebuilding the armed forces after decades of post-Cold War exhaustion, Germany has established a special fund of 100 billion euros for the purchase of modern weaponry.
The Defense Minister states that Russia's aggressive war against Ukraine signifies that the continent faces a new military threat that fundamentally changes Germany's and the Bundeswehr's role.
In response to deteriorating security conditions, Berlin seeks to make the German armed forces the "anchor of deterrence and collective defense in Europe," he notes.
Similar to the Cold War years when Germany, as a frontline nation, benefited from hosting allied forces, Germany's partners now expect Berlin to fulfill its duties and leadership, he states.
As evidence of Germany living up to its new role, Pistorius mentions Berlin's commitment to permanently station a combat brigade in Lithuania, a first for Germany.
Germany's assistance to Ukraine
Germany has been one of the countries providing support to Ukraine by offering military, political, and financial assistance. Berlin has provided various types of artillery, Leopard tanks of different generations, air defense systems like the IRIS-T and Patriot, ammunition, vehicles, drones, and other forms of weaponry to Ukraine.
Previously, the German government pledged to allocate 200 million euros to Ukraine for its reconstruction efforts.
More recently, Germany provided Ukraine with a new military aid package, including components for IRIS-T air defense systems, armored vehicles, and various drones.