Germany aims to allocate €5 billion annually to support Ukraine, Finance Minister says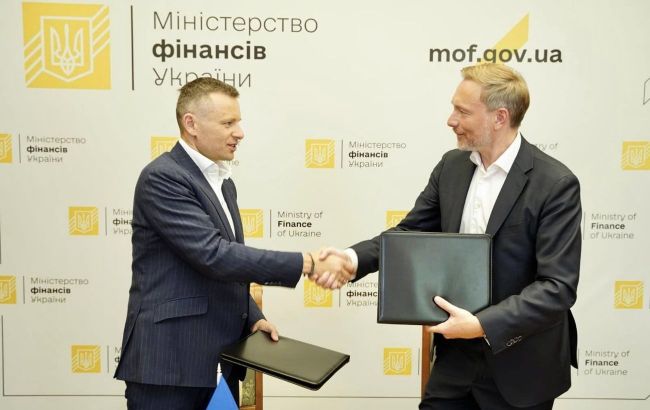 Photo: Ukraine Finance Minister Sergii Marchenko and German Finance Minister Christian Lindner (facebook.com/minfin.gov.ua)
Germany aims to allocate €5 billion annually to support Ukraine, including weapons supply, as Ukrinform reports, citing German Finance Minister Christian Lindner.
During his visit to Kyiv, the minister revealed that Germany had already developed a program to provide annual funding assistance to Ukraine. However, it still needs to be approved by the German parliament.
Lindner assured that Germany would continue to support Ukraine "as long as needed." According to him, Germany has already provided Ukraine with €22 billion of financial support, including €12 billion of military aid.
The German official also signed a memorandum of cooperation between the two countries with his Ukrainian counterpart Sergii Marchenko.
It envisions that Germany will provide advisory support to Ukraine in such areas as customs policy, monitoring financial markets, managing state investments, and privatizing state-owned enterprises.
Germany's aid to Ukraine
Germany has been one of Ukraine's main allies since the start of the full-scale Russian invasion. Berlin has already provided the Ukrainian Armed Forces with IRIS-T modern anti-aircraft missile systems, Patriot, Leopard 2 tanks, as well as Marder infantry fighting vehicles.
Recently, the media reported about Germany potentially supplying long-range Taurus missiles to Ukraine, capable of hitting targets up to 500 km away.