Gas reserves in Ukraine's underground storage facilities exceed 15 billion cubic meters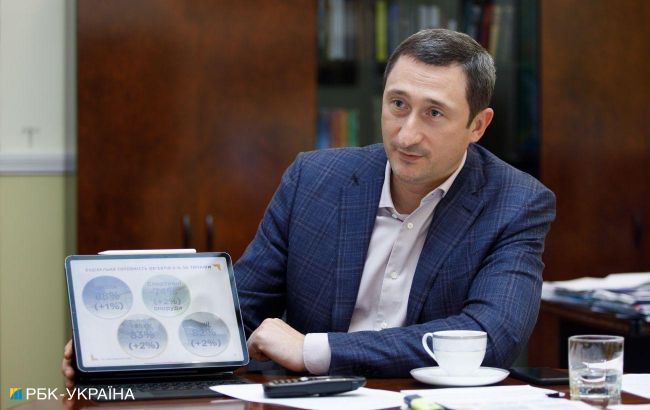 Oleksii Chernyshov, Head of Naftogaz (Vitalii Nosach, RBC-Ukraine
Naftogaz of Ukraine (largest national oil and gas company of Ukraine) has filled its underground gas storage facilities ahead of schedule for the upcoming winter. The volume of reserves in the underground storage now exceeds 15.1 billion cubic meters of gas, according to the head of Naftogaz, Oleksii Chernyshov.
"This will be the first winter for Ukraine that we will pass with the gas from our own production, without spending a single penny from the state budget on the purchase of imported fuel," he said at the "Future of Ukrainian Energy" forum.
Ukraine's underground gas storage
Ukrainian underground gas storage facilities are the largest in Europe. They are located at depths ranging from 400 meters to 2 kilometers, ensuring the safe storage of gas.
The head of Naftogaz, Oleksii Chernyshov, said that Ukraine has enough gas reserves in underground storage facilities for the heating season. Currently, Naftogaz is purchasing fuel from private companies and has no plans for imports at the moment.
The total volume of natural gas in underground storage facilities reached 14.7 billion cubic meters on September 19. Thus, the Cabinet of Ministers' plan to achieve the forecasted natural gas balance in storage necessary for the heating season has been successfully implemented ahead of schedule.