Full moon and lunar eclipse in October 2023: What to await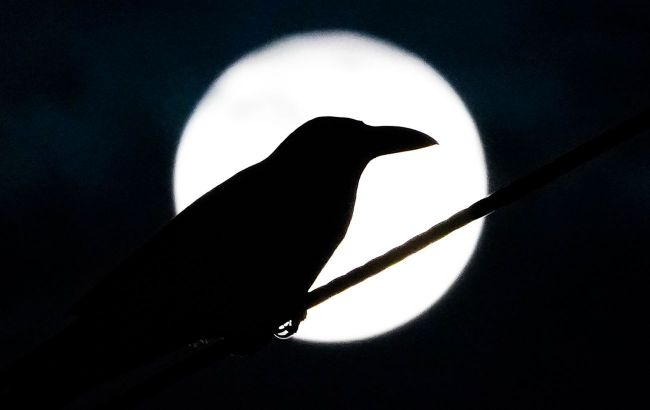 The end of October will bring us total lunar eclipse (Photo: Getty Images)
The full moon at the end of October, which is also called the Hunter's, or Blood Moon, is going to coincide with a lunar eclipse. This will only intensify the energy of these days.
The sources used while preparing this material: Timesless, Lunar Astrology, Instagram page of an astrologer Maryna Skadi, Joy Pup.
When to await full moon and lunar eclipse
The full moon in October will take place on October 28. It got its name from the Native Americans of North America. By the end of October, they completed all fieldwork and started hunting, as it was much easier to catch animals at this time.
The lunar eclipse will occur a few minutes earlier - on October 28. Both events will take place in Taurus.
It's worth noting that the lunar eclipse will be visible in many countries and regions: in Europe, Asia, Australia, Africa, North America, and partially in South America.
"This eclipse is in the interest of the future as it occurs at the Moon's ascending node. Tasks are outlined for at least the next 6 months. The Sun has eclipsed the Moon, which means that intuition is practically at zero - you need to apply logic to solve your issues," warns astrologer Maryna Skadi.
The lunar eclipse will close the eclipse corridor that began in mid-October with the solar eclipse. There could be important revelations, a change of direction in life. Some doors may close permanently, but brand-new ones will open.
The combination of several phenomena at once can accelerate inevitable processes, so do not resist what will happen - let the changes into your life.
What eclipse and full moon will bring us?
On such days people's intuition is usually sharpened, and there may be bursts of inspiration and energy. At the same time, the emotional state will also be aggravated and feelings can easily get out of control.
Various insights, discoveries, prophetic dreams, and premonitions of certain events are possible. There is an increased risk of conflicts, quarrels, and misunderstandings.
What you shouldn't do during the full moon
Quarrel, clarify relationships, and conflict. Quarrels these days can drag on for many years, and inflicted offenses - have a boomerang effect.
Take risks, especially without special need
Borrow money or lend someone large sums of money
Allow negative thoughts
Break up a relationship or start over, have a wedding, or propose
Postpone starting new projects and making big deals
Do not make important decisions
Take your time! Most likely you will not be able to make changes later
Do not make major manipulations with your appearance
October will bring us a special full moon and lunar eclipse (​​​​​​Photo: Getty Image)​
What you can do during a full moon
Energy will beat through the edge, so it is worth distributing it correctly. Use it for creativity, putting your house in order, successfully accomplishing important tasks. You can:
Finish things that have accumulated
Clean your space - general cleaning, clear your home of junk, and get rid of all the old and unnecessary things
Creativity in any form
It is worth making peace with those with whom you have been quarreling for a long time or apologizing to those whom you have offended
Spiritual practices - meditation, yoga, walks in nature
Moderate sports - you can choose something new or improve your figure
Carefully monitor the situations, meetings, suggestions, and thoughts that happen to you
Analyze yourself: emotions, reactions, feelings, thoughts
Give all spontaneous ideas time to think about them
Think about giving up bad habits
For whom this full moon and eclipse will be important
According to astrologer Maryna Skadi, both events will occur in the sign of Taurus, the most material sign of the zodiac. An eclipse in this sign can bring turmoil, and confusion, and may direct you to buy something not particularly necessary or of poor quality.
"Try to save resources, both physical and financial, first weigh the pros and cons, and then take any action. At the same time, the saying "the miser pays twice" works well," she adds.
From October 27 to 29, you should not do things that are of special importance to you. Venus will be in the sign of Taurus, as well as the Black Moon, which will promote pathological hoarding and increase the desire to hoard for the future. The Sun, meanwhile, is in the sign of Scorpio.
The next lunar eclipse in Taurus will not occur until October 30, 2031, and this eclipse will end a certain two-year cycle associated with heavy energy. This eclipse is in the best interest of the future as it occurs on the Rising Lunar Node.
The close days before and after the eclipse are advisable to devote to rethinking, finalizing, or taking to the next level large-scale affairs and projects started at the end of 2021. The fall eclipse season of 2023 brings cardinal changes that can turn life and outlook 180 degrees.
Taurus focuses on coziness, stability, constancy, patience, and endurance. Scorpio is ready to fight for the territory, for what he likes and wants. And these two signs will color the eclipse (full moon) with uncompromising, determination and will in achieving their goal. But it will also increase stress and the likelihood of difficult and extreme situations.
Eclipse, full moon, and love
Taurus is not only a sign of financial stability, but also a sign of sensuality and love. The days of eclipse and full moon in this sign may expose old problems in the personal sphere. There may be sudden outbursts of tenderness and sensuality, and sexual tension might be high.
Don't be afraid to stop and pause these days if you are worried about something. Allow yourself to analyze what is happening - it will help to understand the situation or expose problems that will jeopardize the future together. Either way - it will give you a chance to make sense of the situation you're in now.
Taurus energy can emphasize instability in the personal sphere. If your love is worth it - find a way using logic and tact, try to solve problems.
In addition, the full moon and lunar eclipse may bring unexpected information. You may be disappointed in someone you thought was special or vice versa - consider someone you previously overlooked.