FSB searches for 'traitors' in the Simferopol detention center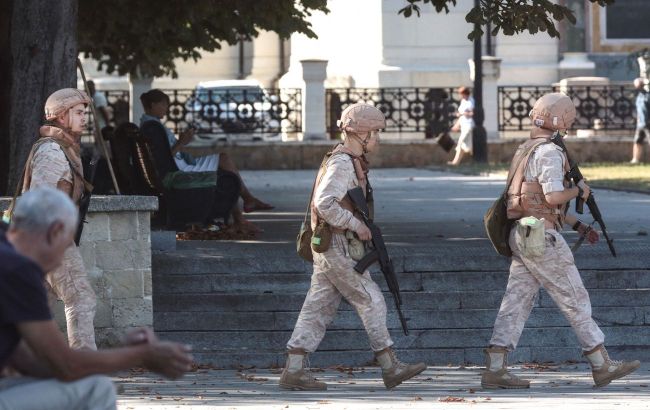 The FSB is searching for 'traitors' in the Simferopol detention center (photo: Getty Images)
The Federal Security Service (FSB) of the Russian Federation has reportedly initiated a search for "traitors" within the Simferopol pre-trial detention center, according to the monitoring group ATESH.
According to the partisans, after they published information about the transfer of political prisoners from Crimea to Russia, panic appears to have ensued among the occupying authorities.
An urgent inspection from the Federal Penitentiary Service of Crimea and internal security personnel from the FSB arrived at the Simferopol pre-trial detention center.
According to ATESH, the head of the detention center was summoned for questioning, and the staff was interrogated. Additionally, they were subjected to threats. In a stern tone, it was asserted that "traitors will be found, and they will envy the dead. They will be buried without trial or investigation."
Political prisoners in Crimea
Russia continues to violate human rights in the occupied Crimea. As of October 2020, approximately 100 Ukrainian citizens were illegally detained on the peninsula on politically motivated charges.
By March 2021, this number had risen to 114 individuals. In February 2023, Ukraine initiated the creation of a separate registry for Kremlin prisoners.
These are Ukrainian citizens who have been unlawfully detained due to their political or civil activities.