Russians prepare to retreat? Occupiers move political prisoners from Crimea to Russia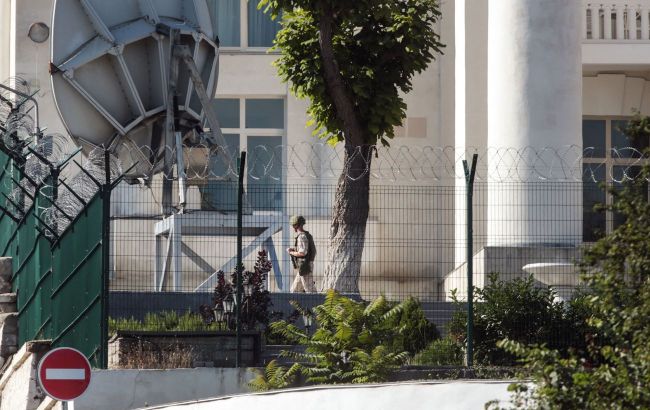 Russians move political prisoners from Crimea to Russia (Getty Images)
Russian occupiers are evacuating political prisoners from Crimea to the mainland of Russia, possibly due to the panic about their ability to hold onto Crimea when Ukrainian Armed Forces approach the Perekop Isthmus, according to the Telegram channel of the partisan movement Atesh.
"The occupiers plan to relocate political prisoners from Crimea to Russian territory in the coming days. Special wagons will be part of the passenger train Sevastopol - Moscow," the report states.
As revealed by the partisans, the procedure itself is carried out at the railway station Simferopol Pasazhyrskyi near a pedestrian bridge.
"The composition of the opposing guard consists of no fewer than twenty soldiers and two officers," added Atesh.
Political prisoners in Crimea
Russia continues to violate human rights in the occupied Crimea. As of October 2020, approximately 100 Ukrainian citizens were unlawfully detained on the peninsula on politically motivated charges. By March 2021, this number had increased to 114 individuals. In February 2023, Ukraine initiated the creation of a separate register of Kremlin prisoners. This includes Ukrainians who were unlawfully detained due to their political or public activities.