Frontline situation and weapons production: Zelenskyy chairs important Staff meeting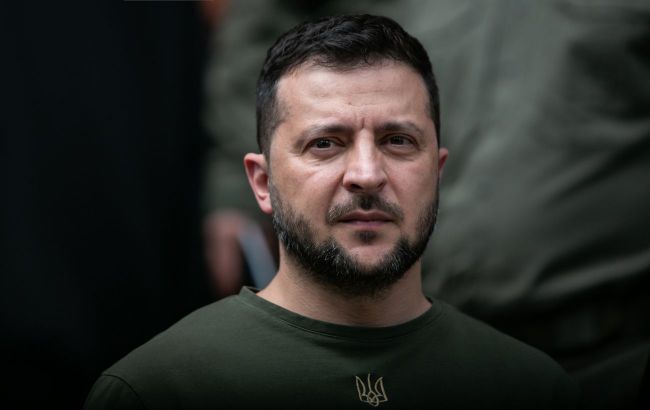 President of Ukraine Volodymyr Zelenskyy (Photo: Getty Images)
President of Ukraine Volodymyr Zelenskyy chaired another meeting of the Staff of the Supreme Commander-in-Chief. In particular, the issue of producing Ukrainian weapons was raised, according to the head of the Ukrainian state on Telegram.
According to him, the key focus of the Staff was ensuring the Ukrainian defense forces' provision for the upcoming year.
"The extensive report of Defense Minister Umerov on the needs of our soldiers in terms of technology, missiles, ammunition, equipment, and services - everything necessary for further de-occupation of Ukraine," clarified Zelenskyy.
He also mentions discussions about fulfilling current contracts and new contracting both domestically within the military-industrial complex and abroad.
Moreover, the Minister for Strategic Industries, Oleksandr Kamyshin, reported on scaling up production volumes within Ukrainian enterprises. He also highlighted the prospects for the development of Ukraine's long-term missile program.
"On the frontline: Lyman, Bakhmut, Avdiivka, Kherson. Reports from Chief Zaluzhnyi, commanders Syrskii, Tarnavsky, Moskaliov, and Sodol," added the President.
Weapon production in Ukraine
Ukraine is gradually ramping up its weapon production after the Russian occupiers invaded our country last year.
In particular, as Kamyshin recently noted, the production of ammunition had significantly increased, but it was still not enough to cover all needs.
Additionally, Ukraine is increasing drone production. The head of the Ministry of Strategic Industries recently mentioned that our country aimed to manufacture tens of thousands of drones per month by the end of the year.
Furthermore, Ukrainian experts have started serial production of analogs to Iranian kamikaze drones called Shahed.