Friday 13: Which zodiac signs will be luckiest this day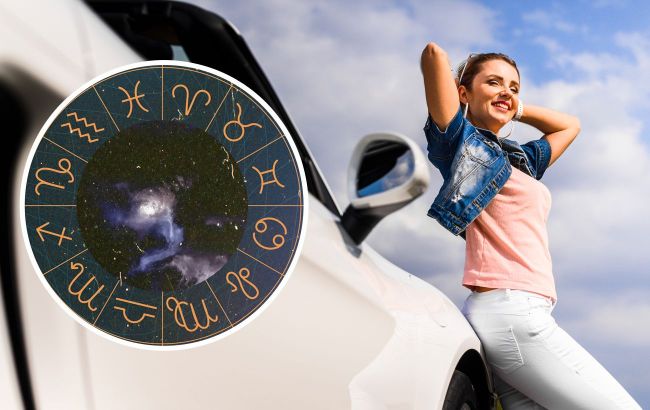 RBC-Ukraine collage
Horoscope predicts a highly favorable and happy Friday the 13th for some zodiac signs. Since ancient times, the number 13 has been considered magical, and it's been observed that the most incredible events tend to occur on Fridays when this date coincides with the day of the week. This Friday, Mars enters Scorpio and aligns with retrograde Saturn in Pisces, promising a powerful surge of energy.
For some of the zodiac signs, October 13th will be an important and unusual day, according to Collective World.
Gemini
On Friday the 13th, you'll have all the strength to change any situation, be it good or bad. Right now, the world is under your control, and it's up to you to decide how your day unfolds. If you've been wanting to resolve a complex situation, seize the moment.
Cancer
Your day will be filled with love and empathy, which comes naturally to you. Today, you'll receive plenty of love in return. Even if you think that this day isn't ideal for a date, it could turn out to be perfect, so don't shy away from meetings. Moreover, the evening might end with romance.
Leo
Prosperity awaits you today, especially in the financial realm. If you receive any financial proposals or opportunities, carefully examine the details. If not, consider purchasing a lottery ticket. You never know what great things might happen with just a little effort.
Sagittarius
You'll have an excellent day without any additional burdens. Everything will captivate you, from the green traffic light to a delicious latte. While buying a lottery ticket might not be necessary, this Friday will undoubtedly be filled with joy, warmth, and happiness for you.
Aquarius
Forget about hiding your natural charisma from everyone. Today, you should showcase your full self, and if you're invited to a party, don't hesitate to attend. You might discover that you attract someone's attention, making it a fantastic way to spend your time.
By the way, we previously wrote about which zodiac signs will start a new life phase during the New Moon.