Fragments of downed Russian drones fall in Khmelnytskyi region, aftermath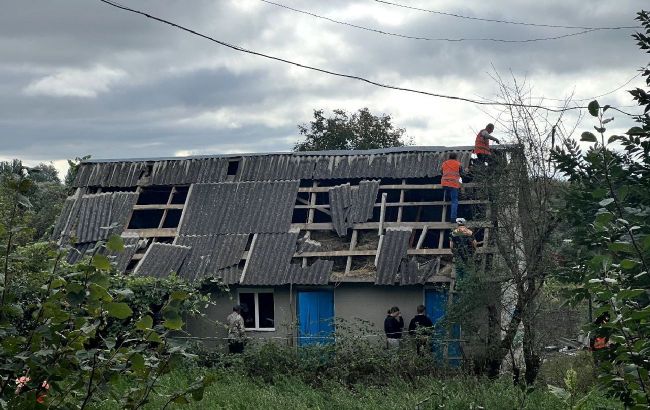 Photo: Drone debris fell in Khmelnytskyi region (t.me/khmelnytskaODA)
Fragments of the downed Shahed drone fell in one of the villages in the Khmelnytskyi district. 12 residential buildings have been damaged, as well as windows in a boiler room, 28 windows in a school, and power transmission lines.
As reported by the Administration, repair work has already begun. There is no information about casualties.
Photo: Drone fragments fell in the Khmelnytskyi region (t.me/khmelnytskaODA)
What is known about the attack
The Ukrainian Air Force warned of the threat of drone strikes overnight. Air raid alerts were heard overnight in several regions.
Later, it became known that the Russians launched 17 kamikaze drones in the direction of the Khmelnytskyi region. The air defense forces shot down all enemy drones.
Air Force spokesperson Yurii Ihnat suggested that the occupiers were looking for bombers that Ukrainian forces had used to strike Sevastopol.