Former Ukrainian professional footballer shares his life as Shakhtar's coach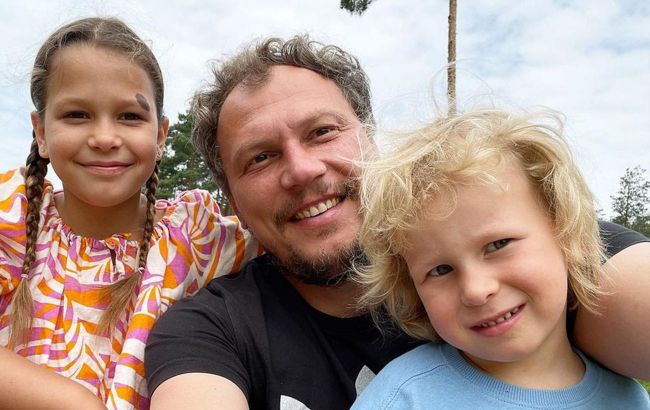 Andriy Pyatov with his children (Photo: instagram.com/piat30)
Legendary goalkeeper of Donetsk's "Shakhtar" and the Ukrainian national team, Andriy Pyatov, confirmed his retirement from professional football a week ago. Immediately after hanging up his boots, he embarked on a coaching career.
And now, Andriy decided to share his life in this new status on his.

The first week in the new role
"You have to understand my feelings right now. Probably, everyone experienced the first day at a new job," wrote Andriy.
According to the 39-year-old sports legend, he is overwhelmed with emotions. However, currently, he is focused more on learning himself rather than teaching young former colleagues.
"When talking about my feelings as a coach, there are many emotions, impressions, and plans. But for now, I am learning more than teaching others. The main task is to absorb the experience of colleagues and develop my own. The main desire is to move forward and improve," Pyatov said.


Andriy Pyatov (Photo: instagram.com/fcshakhtar)
"And I can say this for sure: roles and positions may change, but the approach to work should remain consistent. It's simple but effective for everyone. Aspire for discoveries and personal development. Constantly! Every day! That's the main focus right now," summed up the "miner."

Andriy Pyatov as a coach (Photo: instagram.com/fcshakhtar)
A reminder of Pyatov's career
Pyatov began his professional football career at Poltava's "Vorskla," making his debut back in the 2001/2002 season.
In 2008, Andriy moved to "Shakhtar" for one million euros and became the undisputed starting goalkeeper for the grand club over the next twelve seasons.
With "Shakhtar," Pyatov became the Ukrainian champion 11 times, won eight Cups and an equal number of Ukrainian Super Cups, and claimed the UEFA Cup.
With 28 trophies won, he holds the record for the most titles won by a goalkeeper in "Shakhtar."
He played 102 matches for the Ukrainian national team, participating in the 2006 World Cup as a reserve and being part of the starting lineup in the following three European Championships.

Andriy Pyatov went to three Euros as a member of the Ukrainian national team (Photo: instagram.com/piat30)