Former Major General sentenced to 12 years in prison for treason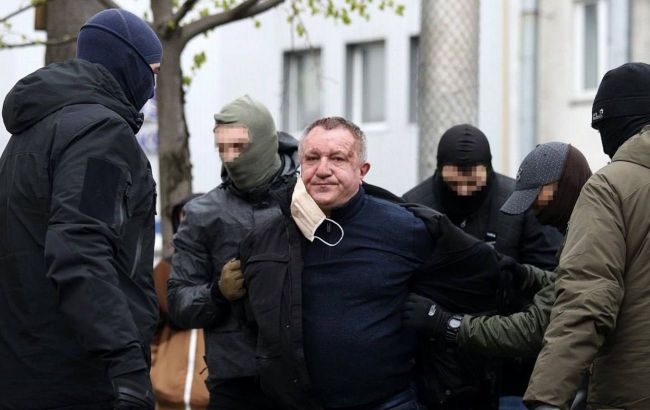 Former Major General of the Security Service of Ukraine Valeriy Shaytanov (Photo: ssu.gov.ua)
Shevchenkivsky District Court of Kyiv has found former Major General of the Security Service of Ukraine Valeriy Shaytanov guilty of state treason, attempted terrorism, and possession of ammunition. He has been sentenced to 12 years of imprisonment, according to the SSU and the Office of the Prosecutor General.
The investigation revealed that the former First Deputy Head of the Center for Special Operations "A" of the SSU, Valeriy Shaytanov, maintained covert communication using the pseudonym "Bobyl" with Colonel Igor Yegorov of the Russian Federal Security Service (FSB), known by the call sign "Elbrus." The latter was one of the organizers of the occupation and the initiation of terrorist activities in Donbas in the summer of 2014.
Law enforcement agencies also established that Shaytanov collected and transmitted information to the Russian side about covert operations in the Anti-Terrorist Operation/Operation of the Joint Forces area and the involved SSU operatives, operational officers, and counterintelligence officers.
One of Shaytanov's objectives was also the assassination of a major from the Armed Forces of Chechnya, who headed the International Peacekeeping Battalion named after Dzhokhar Dudayev during the war in eastern Ukraine starting in February 2015. Back then, law enforcement prevented the assassination planned by Russian special services.
Shaytanov was also suspected of plotting an attack against Chechen volunteer Adam Osmayev.
The criminal case regarding the FSB Department's employee who recruited the convicted Shaytanov is currently under consideration in absentia in court.
Shaytanov case
SSU operatives detained Shaytanov in April 2020 as a result of a multi-stage special operation.
Western allies provided information about Shaytanov's ties with the FSB, and the Ministry of Internal Affairs stated that he was also plotting an attack on the then-Minister Arsen Avakov.