Former Google engineers presented robot vacuum cleaner completely different from others - Photo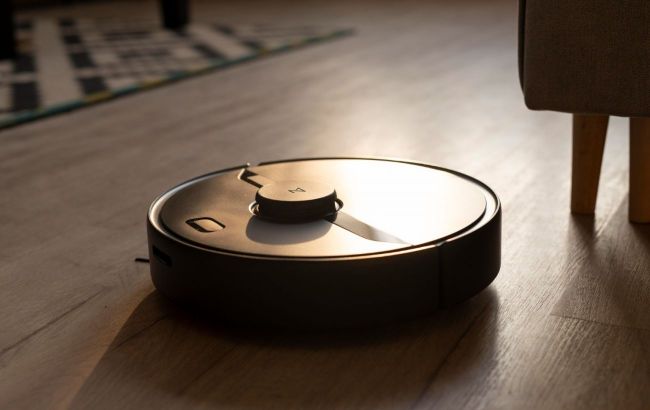 Google engineers created fully autonomous robot vacuum cleaner (Photo: Freepik)
Former Google Nest engineers have introduced a fully autonomous vacuum robot called Matic. They claim it moves around the house just like most people, according to The Verge, a website about computer technology and gadgets.
The device uses five RGB cameras instead of traditional sensors, bumpers, and lidars for navigation. This allows Matic to analyze not only the surrounding space but also objects in its proximity, making it less prone to getting stuck in high-pile carpets or floor wires.
Due to AI, it moves like an autonomous car (photo: Matic).
Developers emphasize that Matic can identify and classify many more objects than other vacuum robots. It is also capable of creating a three-dimensional map of the room, which, combined with artificial intelligence, allows it to maneuver on the fly, similar to autonomous cars.
Matic has dual functionality, allowing it to vacuum and mop the floor. Computer vision enables it to automatically switch between dry and wet cleaning, preventing carpets or rugs from getting wet. Additionally, the vacuum can collect spilled liquids.
The vacuum cleaner can collect spilled liquid (photo: Matic).
This vacuum robot also stands out with gesture and voice command control. The device understands commands such as "Matic, clean there" or "Matic, go mop the bathroom." When its container is full, it automatically parks next to the trash bin and sends a message asking to empty it. The vacuum bag has a capacity of one liter.
Matic is capable of working locally and does not require an internet connection. Its design resembles the WALL-E robot, with a square body, large wheels, and an extendable vacuum attachment.
It can be controlled by voice commands (photo: Matic).
The Matic vacuum robot is already pre-ordered for $1,495 (54,250 hryvnias). The full release is scheduled for March 2024, after which its price will increase to $1,795 (65,130 hryvnias).