Foreign circuit board discovered in wreckage of new Russian S-400 missile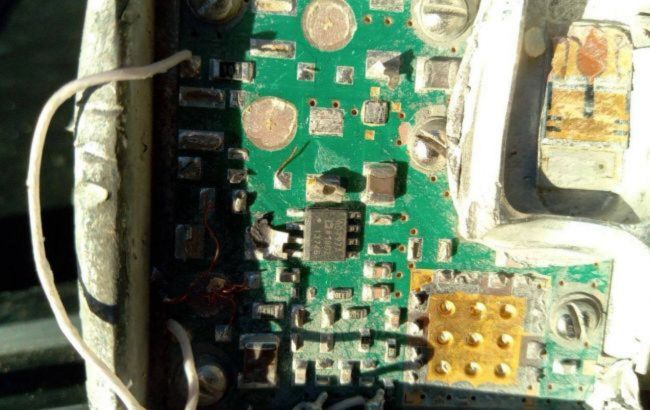 Photo: A foreign circuit board was found in the wreckage of a new Russian S-400 missile (t.me/ermaka2022)
Foreign-made circuit boards were discovered in the wreckage of recently launched Russian missiles that targeted Ukraine. This data is shared with partners, says the Head of the Office of the President of Ukraine, Andriy Yermak.
"The foreign panel of the new Russian 40H6 missile, utilized in S-400 systems, boasts a range of 380-400 km," noted Yermak along with a posted photo.
The wreckage of the missile was found in the Zaporizhzhya sector, as reported by him.
"Our experts are continuing to investigate foreign components of Russian weapons and sharing data with our partners to prevent the supply of these components to Russia. This is an ongoing effort," stated the Head of the Office of the President of Ukraine.
Foreign components in missiles
Earlier, the Main Directorate of Intelligence of the Ministry of Defence of Ukraine reported that the Russian Federation heavily relies on foreign components in two products - Iskander and Kinzhal. Additionally, foreign components are present in Russian aviation, while American-made components are commonly used in Russian military equipment.
According to recent data, Russia's missile production capacity is approximately 100-120 per month, with efforts underway to increase this number to 150.

Read more in RBC-Ukraine's article.