First humanitarian aid from Armenia: What Ukraine receives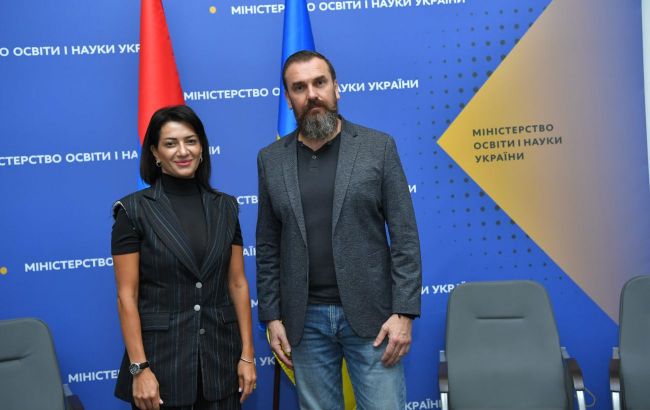 The wife of the Prime Minister of Armenia, Anna Akopyan, and the Minister of Education and Science of Ukraine, Oksana Liisova (Photo: facebook.com/UAMON)
Armenia has provided Ukraine with its first humanitarian aid since the beginning of Russia's full-scale invasion. Ukraine has received over a thousand smartphones, laptops, and tablets for schoolchildren, according to the Ministry of Education and Science of Ukraine on Facebook.
The department emphasized that the aid was brought by the wife of the Prime Minister of Armenia, Anna Akopyan.
"These gadgets are primarily intended for children in areas where most schools operate online. These are children who had to leave their homes due to hostilities, children with disabilities, children from low-income families, or children deprived of parental care," the Ministry of Education and Science clarified.
An equal number of devices were allocated to each of these areas: 80 laptops/tablets and 68 smartphones. Laptops and tablets will be provided to educational institutions, while smartphones will be given as personal gifts to students from vocational education institutions from low-income families.
Background
It should be noted that on September 6, it was reported in the media that Armenia would provide humanitarian aid to Ukraine for the first time since the start of the full-scale war.