First civilian ships pass through Black Sea temporary corridor to Ukrainian port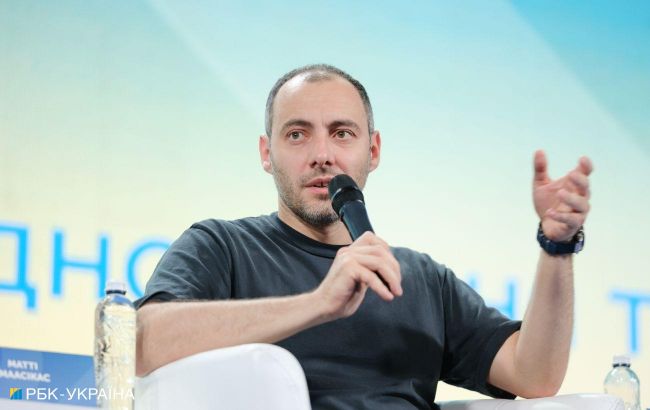 Oleksandr Kubrakov (Photo: Vitalii Nosach, RBC-Ukraine)
The first civilian ships used the temporary corridor in the Black Sea. The ships are already heading to a Ukrainian port, according to the Minister of Community Development, Territories, and Infrastructure of Ukraine, Oleksandr Kubrakov.
As the Minister notes, after using the temporary corridor to exit blocked ships from the ports of Odesa, Chornomorsk, and Pivdennyi, two bulk carriers, Resilient Africa and Aroyat, have confirmed their readiness to use the route.
The ships are heading to the port of Chornomorsk, where they will deliver nearly 20,000 tons of wheat to countries in Africa and Asia. According to Kubrakov, the bulk carriers are flying the flag of Palau, and their crews consist of citizens of Türkiye, Azerbaijan, Egypt, and Ukraine.
The Minister adds that the temporary corridor was previously used to evacuate ships that had been in Ukrainian ports since the full-scale invasion by Russia. Since August 15, five ships have used the temporary corridor: the container ship Joseph Schulte and the bulk carriers Primus, Anna-Theresa, Ocean Courtesy, and Puma.
Russia has disrupted the "grain deal"
Russia terminated the "grain deal" in July 2023, citing alleged non-compliance with its terms. Subsequently, the Russian military began shelling Ukrainian ports and grain infrastructure in southern Ukraine.
It was reported that Ukraine had opened temporary corridors in the Black Sea primarily for the exit of civilian ships that had been in the Ukrainian ports of Chornomorsk, Odesa, and Pivdennyi since the beginning of the war.
Additionally, the UN Secretary-General proposed to restore the Black Sea agreement by easing sanctions against Russia. Turkish President Erdogan also supports such a scenario.