Fire reported in military unit in Simferopol, Crimea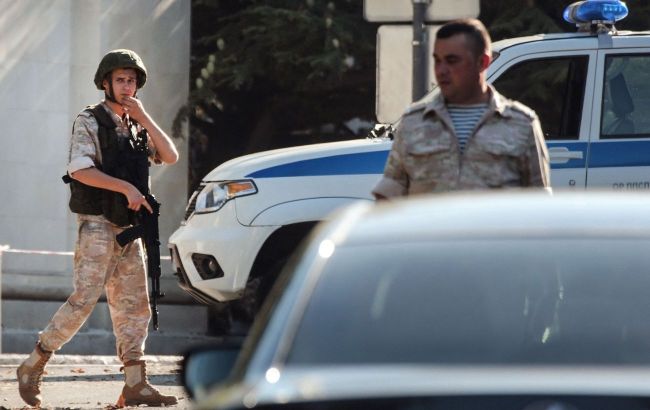 Illustrative photo (Photo: Getty Images)
In the occupied Simferopol, sounds of explosions were reported, and later it was announced that there was a fire at a military base, according to local Telegram channels.
According to local residents, today, on September 9th, explosions were heard in the occupied Sevastopol. Later, it became known that a fire had started in one of the military units.
Explosions in Crimea
In recent months, there have been increasing incidents of explosions in Crimea. Sometimes these explosions are related to attacks on the Russian fleet, missile strikes, or drone attacks on the peninsula and the Crimean Bridge.
For example, on the night of August 4th, as part of a special operation by the Security Service of Ukraine (SSU), drones attacked and damaged the landing ship Olenegorsky Gornyak. Additionally, the following day, drones also attacked a large oil tanker, SIG, which was heavily loaded with fuel.
Recently, there have also been attacks by surface drones on the Crimean Bridge, resulting in the destruction of two spans of the bridge's structure.
Furthermore, on August 18th, in Crimea, there were reports of gunfire from large-caliber weapons, and smoke was observed near Yevpatoriya.