Fire breaks out near train station in Moscow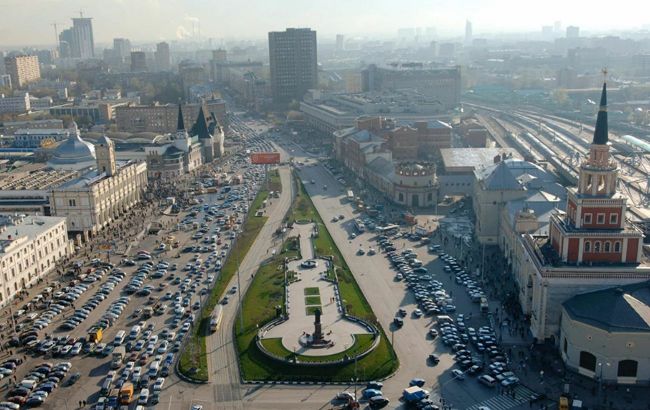 Fire breaks out near train station in Moscow (Russian media)
A fire has raged at Komsomolskaya Square (Three Station Square) in Moscow. According to preliminary information, warehouse premises are on fire, according to Baza and RIA Novosti.
In the vicinity of the stations, black smoke clouds are rising. It is reported that they can be clearly seen from several kilometers away from the fire.
Photo: A fire broke out near the station in Moscow (t.me/bazabazon)
Russian media reports that a warehouse containing property of the Russian railway system caught fire at Komsomolskaya Square.
The Russian Railways company announced that they had dispatched a firefighting train to assist in extinguishing the fire.
Fires in Russia
Recently, there have been an increasing number of fires in Russia, both in Moscow and in other regions. Fires occurred more frequently in ports, military facilities, and factories of the aggressor country.
Today a massive fire occurred in Gelendzhik, Russia. Forest areas ignited, and the fire surrounded hotels.
Furthermore, recently in one of the largest Black Sea ports in Russia, a cargo terminal was on fire. Wooden pallets, on which barrels of fuel oil were placed, caught fire there.