Fire breaks out at Mozyr Oil Refinery in Belarus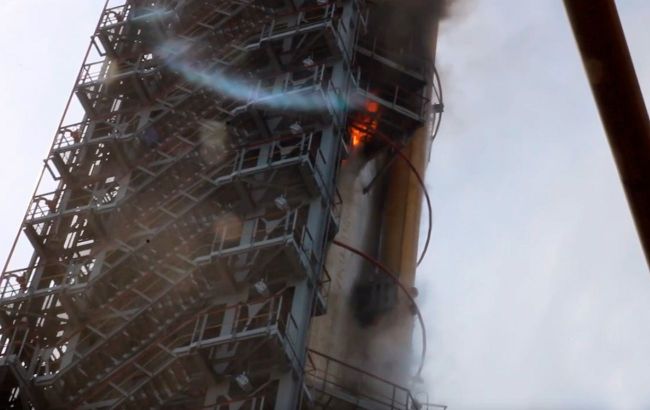 Photo: fire at the Mozyr Oil Refinery (screenshot from the video)
Firefighters successfully extinguished a flare-up at a unit involved in gasoline production within the premises of the Mozyr Oil Refinery located in the city of Mozyr, Gomel region.
No casualties have been reported. The cause of the fire is currently under investigation, as confirmed by the Belarusian ministry.
Mozyr Oil Refinery
It is one of two Belarusian oil refining enterprises. The plant is located in the industrial zone of Mozyr, 15 km south of the city. In October 2022, the Mozyr Oil Refinery came under the sanctions of Ukraine.
On August 4, the Security Service of Ukraine reported that Russia wants to use the Wagner private military company to involve Belarus in a full-scale war against Ukraine. A terrorist attack on the Mozyr Oil Refinery is already being prepared for this.