Russia to involve Belarus in war with Ukraine: preparing terrorist attack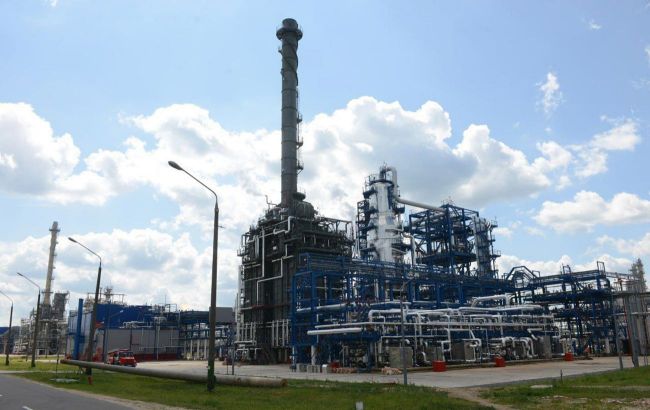 Russia and the Wagner PMC are preparing a terrorist attack at the Mozyr Oil Refinery to force Belarus to take part in the war in Ukraine (Photo: facebook com MzrNPZ)
Russia intends to use the Wagner Private Military Company (PMC) to draw Belarus into a full-scale war against Ukraine. For this purpose, preparations are reportedly underway for a terrorist attack at the Mozyr Oil Refinery, as referenced by the Security Service of Ukraine (SBU).
"The SBU has obtained intelligence indicating that the Russians are planning a large-scale 'false flag' provocation at the strategic object of Belarus, the Mozyr Oil Refinery," the statement reads.
According to available information, the sabotage is being orchestrated by a sabotage and reconnaissance group consisting of Russian regular military personnel and employees of Russian special services, who are being deployed to Belarus under the guise of "Wagner" PMC operatives.
This Russian sabotage group is expected to attack the oil refinery, posing as "Ukrainian saboteurs." Russia plans to blame Ukraine for this incident in an attempt further to involve Minsk in a full-scale war against Ukraine.
"The Security Service received information about the planned sabotage in Belarus from several sources, including the testimony of a Russian Armed Forces serviceman who Ukrainian defenders on the Zaporizhzhia sector captured," the SBU added.
Additionally, SBU cyber experts have retrieved and analyzed information from the mobile phone of the captured Russian soldier. Among other things, it was established that he had previously participated in combat operations against the Ukrainian Armed Forces in southern Ukraine. Recently, he was instructed to relocate to Belarus as a member of the private military company "Wagner."
"Even when changing his duty station, the Russian soldier received information about a 'special mission' at the Mozyr Oil Refinery. SBU cyber experts found deleted correspondence with other participants, photographs of the facility, and specific information about the operation on his phone," the statement continued.
Russia's "false flag" operations in the Black Sea
Russia has previously utilized "false flag" operations as provocations in the hopes of achieving desired goals. For instance, the US Department of State spokesperson Matthew Miller recently stated that Russia is preparing a "false flag" operation in the Black Sea. This action was provoked by terminating the "grain deal" and strikes on Ukrainian port infrastructure.
Natalia Humeniuk, the spokesperson for the Southern Operations Command, mentioned that in this scenario, Russia could consider two options for such an operation: attacking a foreign vessel and blaming Ukraine or launching an attack from a ship flying a foreign flag, ostensibly implying the vessel was under foreign control.