Fire and explosions near occupied Mariupol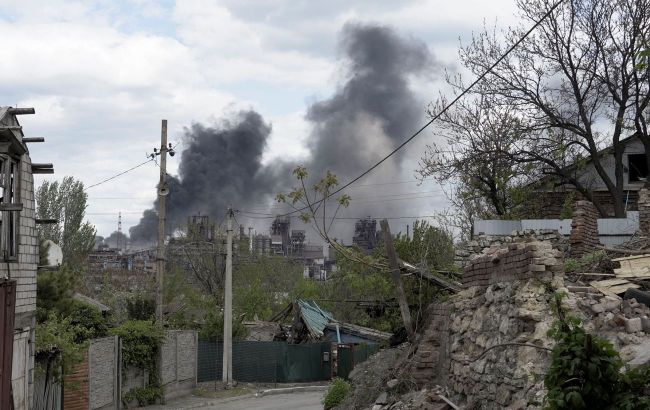 Near Mariupol, a landing likely occurred (photo: Getty Images)
In the village of Sedovo in the occupied Donetsk region, explosions are being reported. Locals are reporting a significant fire in the area, according to information from local Telegram channels.
In the occupied village of Sedovo, located near the border with Russia on the shores of the Azov Sea, there are reports of loud explosions.
In videos from locals, you can see secondary detonations.
"Sedovo. Novoazovsk district. Almost the entire village has been turned into an ammunition depot and a parking lot for military vehicles. It has been transformed. Already. Beautiful. There will be detonations for sure until morning," said Petro Andriushchenko, an advisor to the Mayor of Mariupol.
He also added that despite the fact that currently, according to local reports, only a third of the depot is destroyed, there is no chance of saving anything there.
Occupation of Mariupol
In the early days of the full-scale invasion, Russian occupiers managed to encircle Mariupol. Fierce fighting occurred within the city, where several Ukrainian units, including the Azov fighters, were stationed.
During the strikes on the city, the Russians repeatedly targeted civilians, engaging in indiscriminate fire. They dropped air bombs on a drama theater where a large number of Mariupol residents were taking shelter.
By mid-May, the occupiers succeeded in taking full control of Mariupol.
In July, in the occupied Mariupol, local residents discovered another mass grave. Near this grave, the Russians began construction work.
The city council reported that there were hundreds of such makeshift graves throughout the city, as people, during the blockade by the Russians, buried the dead, be they neighbors, acquaintances, or relatives, right in courtyards or parks.