Finland tightens controls to prevent entry of cars registered in Russia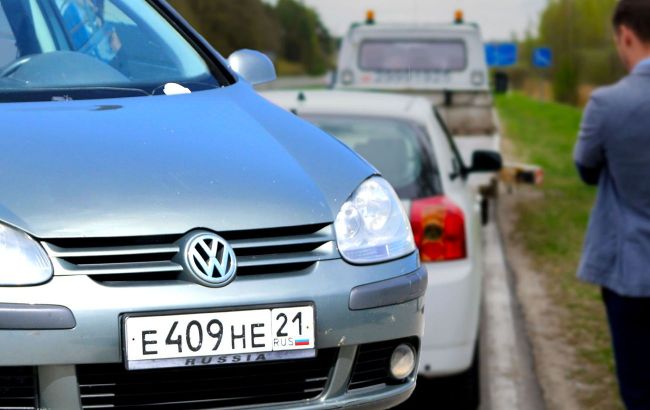 Finland tightens controls to prevent entry of cars registered in Russia (Photo: Russian media)
The Head of Public Relations at Finnish Customs, Reetta Salonen, announced that Finland has implemented round-the-clock border control with Norway to prevent the entry of cars registered in Russia, according to Barents Observer.
The issue remains with Norway, which still allows the entry of Russian cars through Storskog, the northernmost European border crossing with Russia.
Norwegian and Finnish customs representatives confirm that additional forces have been deployed at the border. Their sole task is to stop cars with Russian license plates.
Less than an hour's drive from Storskog is the crossing point for Russians, Neiden, which allows Russians transiting through Norway to enter Finland. Three customs officers, two Finns and one Norwegian, on duty at the border late at night during the journalists' visit, confirmed that their main task was Russian cars.
How many cars Finland did not let in on Monday
There are a few such cars, but Finland has decided not to let them in after the European Commission changed the sanctions policy on September 8.
"As of Monday, September 25, nine cars registered in Russia have been turned away at the border with Norway," Salonen said.
For comparison, in the early days of the ban at the northern border crossing point between Finland and Russia, Rajajooseppi/Lotta, only one car was turned away. Through another Lapland crossing point, Salla, there were no attempts to enter with cars registered in Russia.
Round-the-clock control launched on the border of Finland and Norway
Round-the-clock supervision has been implemented at the border between Finland and Norway. The border has six automobile checkpoints: Neiden, Kilpisjarvi, Karigasniemi, Kivilompolo, Nuorgam, and Utsjoki.
At Neiden, customs officials are usually present during the day and conduct selective checks in the evening and at night. Currently, border control is in operation around the clock.
Additional control was introduced at the other five crossing points between the countries, but officials declined to disclose details.
Ban on entry of cars with Russian plates
On September 13, Estonia, Lithuania, and Latvia announced that, after clarifications from the European Commission regarding sanctions, they would no longer allow cars with Russian plates to enter their territory.
Thus, in case of arrival at the border of cars with Russian registration, the driver and passengers must return to Russia, or they can cross the border without a car, which may be confiscated.
It was then announced that Finland, following the Baltic countries, intends to ban the entry of passenger cars with Russian registration.