'Finalizing the communiqué' - Stoltenberg responds to what Ukraine can expect from the NATO summit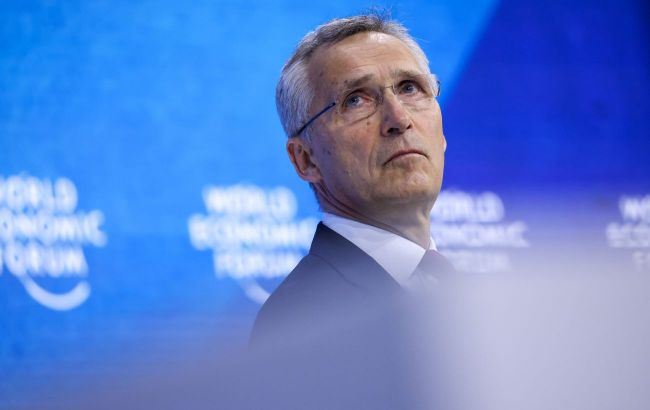 Jens Stoltenberg, NATO Secretary-General (Photo: Getty Images)
In a recent statement by NATO Secretary-General Jens Stoltenberg at the opening of the NATO Civil Society Forum, stated that NATO assures Ukraine of a strong message following the conclusion of the summit in Vilnius. Currently, member countries of the Alliance are working on finalizing a joint communiqué.
Stoltenberg expressed confidence that NATO will make significant decisions regarding Ukraine.
When asked about the possibility of Ukraine receiving an invitation to NATO, he stated that the finalization of the concluding statement is currently underway.
"We are now finalizing the communiqué, and the exact language will be there. And there will be a strong message for Ukraine," Stoltenberg affirmed.
According to him, Ukraine has come much closer to NATO, and it is time to reflect this in all Alliance decisions.
"We must stand with Ukraine for as long as the war lasts. This has been the message from the Alliance since the beginning of the conflict. It is important to remember that the war started in 2014, and in 2022 there was an invasion. We have been assisting Ukraine since 2014. I am confident that our members will affirm that Ukraine will become a member of NATO," Stoltenberg emphasized.
The NATO Secretary-General also revealed that NATO has a multi-year program aimed at equipping Ukraine with the capabilities of the Alliance.
"We will have a coordinating meeting tomorrow to discuss the adoption of decisions. Ukraine has come a long way since we made that decision in 2008 when we adopted the Membership Action Plan. Ukraine has become closer to NATO. Supporting Ukraine is a strong part of our solidarity because people feel a sense of solidarity with Ukraine," Stoltenberg emphasized.
He added that if the Russian dictator Vladimir Putin succeeds in conquering Ukraine, it will not only be detrimental to Ukraine but to the entire world.
"They will make the world more dangerous, and we will become vulnerable. That is why we strongly support Ukraine," concluded the Secretary-General.
NATO summit in Vilnius
The two-day NATO summit has already commenced in Vilnius. Ukraine expects to receive a clear signal from its allies that it will become a member of the Alliance after the war ends.
Earlier, Minister of Foreign Affairs Dmytro Kuleba stated that NATO allies had reached a consensus on removing the membership action plan from Ukraine's path to joining the Alliance.
However, it remains uncertain whether our country will receive a political decision from the allies regarding membership in the Alliance or the partners will propose an alternative scenario, similar to Israel's.