Fighting on the front slows down due to rainy weather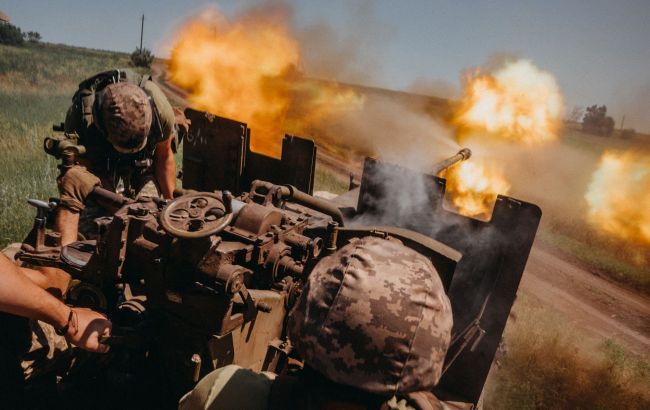 Ukrainian military (photo: Getty Images)
Ukrainian and Russian forces continue hostilities in eastern and southern Ukraine, despite rainy weather slowing down the pace of military operations as winter conditions set in, according to the Institute for the Study of War (ISW).
A Russian military blogger claimed that Ukrainian forces continue to defend against a strong Russian grouping near Avdiivka and that the Ukrainian Armed Forces maintain the initiative in southern Ukraine. He added that declaring Russian victories prematurely could create misconceptions about the situation on the battlefield.
Another Russian war correspondent noted that bad weather hampers the use of armored vehicles in the western Zaporizhzhia region, but Ukrainian troops still attack Russian positions with infantry units.
The Ministry of Defence of the United Kingdom on November 18 assessed that neither side has made significant progress on the Kupiansk and Avdiivka axes, as well as on the eastern (left) bank of the Kherson region, where the most intense fighting is taking place.
They added that the prospect of significant changes on the front lines is diminishing as cold winter weather sets in.
"The frosty winter conditions are likely to favor a resumption of more active combat operations, and the ongoing rainy weather is unlikely to deter Ukrainian or Russian attacks," noted ISW.
The key conclusions from the report:
Ukrainian and Russian Forces continue military operations in the east and south of Ukraine, although rainy weather is likely to continue slowing down the pace of hostilities until the full onset of winter conditions.

Russian Forces conducted another series of drone strikes overnight on November 18-19, primarily targeting the Kyiv, Poltava, and Cherkasy regions.

Igor Girkin, a staunch nationalist and former Russian officer, officially announced his intention to participate in the 2024 Russian presidential elections despite being in detention.

The Ministry of Defense of Russia (MoD) may censor irregular Russian armed formations as part of its ongoing efforts to formalize Russian irregular forces and establish greater control over the Russian information space.

On November 19, Ukrainian officials reported that Bohdan Yermokhin, a Ukrainian teenager forcibly deported by Russian authorities from the occupied Mariupol to Russia and pressured to enlist in the army, has returned to Ukraine.

A prominent Kremlin-associated military blogger expressed anger on November 19 over Armenia's decision to distance itself from Russia amid recent tensions in Armenian-Russian relations.

Russian Forces conducted offensive operations along the Kupyansk-Svatove-Kremenna line, near Bakhmut, near Avdiivka, to the west and southwest of Donetsk, in the area of the Donetsk-Zaporizhzhia region border, and in the western part of the Zaporizhzhia region, reportedly making advances in some areas on November 19.

Regional Russian officials continue to fear the emergence of local protests in response to the refusal of Russian military to return some mobilized personnel from the front lines.

The occupation authorities continue to try to instill Russian national and cultural identity in Ukrainian children in the occupied territories of Ukraine.