Fighting near Bakhmut - Assault through eyes of fighters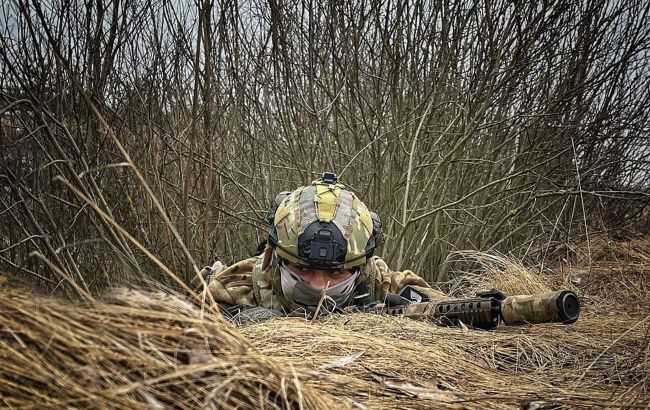 Fighters showed how the assault proceeds near Bakhmut (photo: facebook.com GeneralStaff.ua)
Ukrainian soldiers shared a video that was filmed during the assault on enemy positions in the Bakhmut direction, according to the Telegram channel of the Third Separate Assault Brigade.
"We are landing along the enemy positions in the area of Bakhmut. During the battle, one of the soldiers gets injured, but the assault continues," one of the fighters reported.
The video shows that the assault begins immediately after the paratroopers land. Even after one of the soldiers gets injured, the actions of the others continue without stopping. However, the injured soldier is provided with necessary assistance, his condition is checked, and an immediate evacuation is carried out.
Meanwhile, other fighters continue exchanging fire with Russian forces. From the video provided by Ukrainian soldiers, it becomes clear that Russian occupiers are located just a hundred meters from the Ukrainian positions.
Fightings near Bakhmut
For months, Bakhmut remained the epicenter of hostilities in eastern Ukraine. Since late May, Ukrainian defenders intensified their offensive actions on the flanks of Bakhmut.
Commander of the Ground Forces of the Armed Forces of Ukraine, Oleksandr Syrskyi, previously explained that Ukrainian forces could encircle Bakhmut operationally, which would prevent the occupiers from staying in the city.
According to analysts from the Institute for the Study of War (ISW), Ukrainian forces have achieved success on the southern flank of the Bakhmut direction and pushed Russian forces out of the Klishchiivka area.