Fiery HIMARS show: Сommander of Ukrainian Ground Forces unveils video of Russian position demolition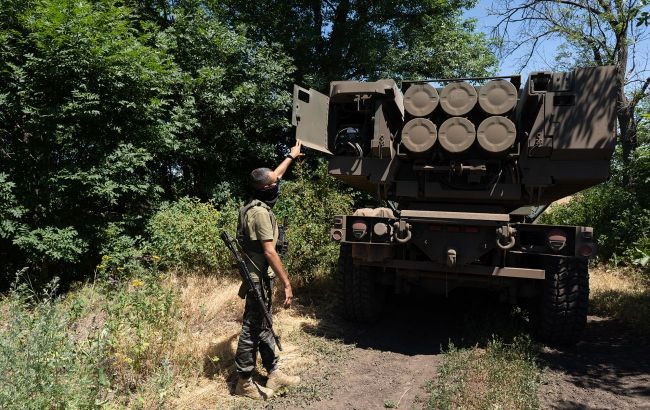 HIMARS destroyed a Russian position near Bakhmut (Photo: Getty Images)
Ukrainian military forces continue to destroy the enemy along the entire front line. The Ukrainian Armed Forces managed to destroy a Russian position with a HIMARS strike, according to a video of the destruction of the occupiers by the commander of the Ground Forces, Oleksandr Syrskii.
According to Syrskii, in the Bakhmut direction, an aerial reconnaissance operator from the 30th Separate Mechanized Brigade, using the callsign "Vyaliy" (Flabby), spotted a Russian 2S19 MSTA-B self-propelled howitzer. The coordinates were relayed to the HIMARS operator.
"With a single precise shot, the position of the occupiers along with their ammunition was completely destroyed," wrote Syrskii.
Situation in the vicinity of Bakhmut, Donetsk Oblast
On the morning of August 7th, Deputy Minister of Defense Hanna Maliar announced that Russian forces are attempting to attack and regain lost positions on several fronts. The attacks are taking place in the areas of Staromaiorsk and to the north of Bakhmut. Overall, the Ukrainian Armed Forces continue to counterattack in this sector; however, in recent days, advancements by both sides have slowed down, and in Klyshchivka, artillery is hindering the ability to seize initiative.
Earlier, the commander of the Ground Forces of the Ukrainian Armed Forces, Oleksandr Syrskii, reported that the Ukrainian military continues to make progress in the Bakhmut direction.