Fatima Flores, Argentina's new President Javier Milei's girlfriend: Photo, video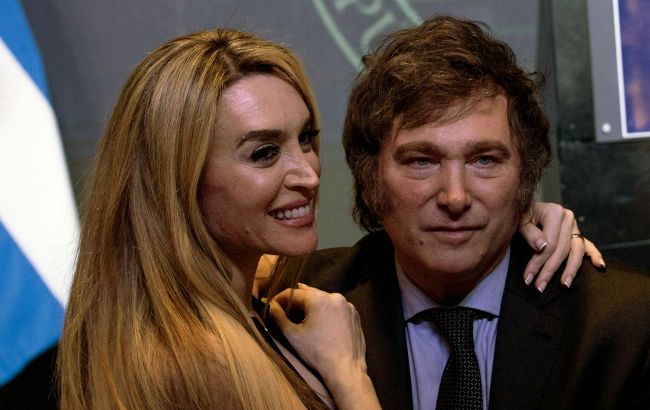 Fatima Flores (Photo: RBC-Ukraine collage)
On Sunday, Argentina elected far-right libertarian outsider Javier Milei as its new president, set to take office on December 10. Amid discussions about the election results, we invite readers to get acquainted with the newly elected head of state's partner, Fatima Flores.
Sources for this article include Teleshow, Perfil, and Fatima Flores's Instagram.
What is known about Fatima Flores
The 42-year-old partner of Javier Millay is an Argentine actress, parodist, and comedian who gained fame through her parodies of former Argentine President Cristina Fernandez de Kirchner.
Fatima faced challenges during her teenage years, grappling with an eating disorder—specifically, anorexia. However, this difficult period contributed to her strength and resilience.
Fatima Flores (photo: instagram.com/soyfatimaflorez)
In one of her interviews with Teleshow, Fatima shared her struggle with anorexia, revealing, "I looked at myself in the mirror and didn't see reality. I didn't eat. I started having hormonal problems, I weighed a little more than 40 kilograms. At that moment, my self-esteem was like a rag.'"
Subsequently, she turned to the Church for support during that challenging time.
Fatima Flores (photo: instagram.com/soyfatimaflorez)
"I started reading the Bible and loving myself more, and it helped me a lot," the artist shared.
The early creative journey
At a young age, Fatima decided on her vocation and dreams.
By the age of 19, she joined the musical group Las Primas while simultaneously working as a dancer and choreography assistant in a local theater.
Later on, she started parodying famous characters, a move that allowed her to focus and showcase her talent.
Fatima Flores (photo: instagram.com/soyfatimaflorez)
Flores also ventured into presenting. Her television appearances were as diverse as the individuals she parodied.
Fatima Flores (photo: instagram.com/soyfatimaflorez)
Love with Javier Milei
Flores and Milei have been a couple since July 2023. They gave their first joint interview on Mirta Legrand's program, where they initially met at the end of the previous year.
The couple openly admits that they are not in a hurry to marry or start a family.
Currently, Fatima and Javier consider their dogs and cats as their family, and their shared love for pets strengthens their bond.
It's worth noting that the parodist was previously married to Norberto Marcos, her producer and manager for 20 years.
Fatima Flores with her ex (photo: instagram.com/soyfatimaflorez)
When they met and started their relationship, the girl was 19, and he was 40.
It was Marcos who recommended that her real name, Maria Eugenia, be changed to Fatima because of the devotion the producer felt for her.