Father-son relationship is in the past: Does Charles III omit communication with Harry in person?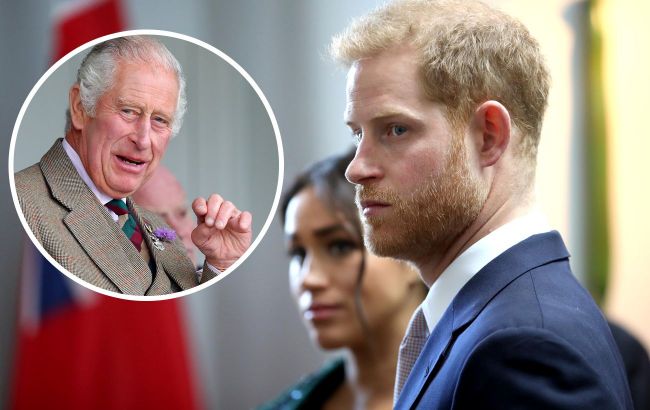 King Charles III will communicate with Harry through advisors (Photo: Styler collage)
The relationship between King Charles III and his son, Prince Harry, has been strained for a long time. Still, throughout the conflict, the king did not show his definitive unwillingness to communicate with his son.
RBC-Ukraine reveals how King Charles III decided to have nothing to do with the prince and why.
During the preparation of the material, sources from Daily Mail were used.
How Prince Harry will communicate with his father
The king has decided to communicate with his son Harry only through advisors from now on. In other words, the prince must officially schedule meetings with his father. Only after advisors confirm the meeting the son can expect to meet with his biological father.
It appears that King Charles' approach towards Harry now is business as usual - "if you want to see me, you need to make an appointment,'" says writer Duncan Larcombe in the Daily Mail material.
King Charles III decided to finally break personal ties with Prince Harry (photo: Getty images)
The king's decision is irreversible and final, as the prince could not even enter his father's house to stay overnight in recent months. He had to rent hotel rooms during his visits to Britain.
This is already a serious indicator that the father does not perceive Harry as his son and does not even have the desire to communicate with him.
The reason for the king's behavior
Duncan stated that King Charles III is still saddened by the statements of the Duke of Sussex, which he made in his famous memoir titled "The Spare."
By the way, it is from this book that the prince released together with Meghan Markle and spoiled his relationship with the family, as it came out very provocative and made the king feel sorrow for his son and his revelations about himself and the entire royal family.
Prince William feels deeply hurt by Harry and is concerned that his relationship with his brother is irreversibly damaged because William intends to avoid reconciling.