F-16 in Ukraine - Not just guarding the sky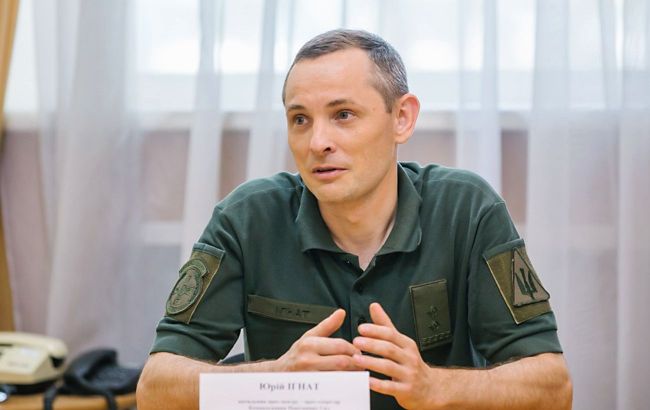 Spokesperson of the Air Forces Command of the Armed Forces of Ukraine, Yurii Ihnat (photo: mil.in.ua)
The main task of the F-16 fighters will be to protect Ukraine's airspace. This includes safeguarding against drone and missile attacks, protecting critical infrastructure objects, and nuclear energy facilities, states the Spokesperson of the Air Forces Command of the Armed Forces of Ukraine, Yurii Ihnat, according to "24 Kanal."
According to him, the F-16 will be dispersed across all Ukrainian airfields. In the event of an aerial attack, they will take off and eliminate the threat.
Ihnat noted that the fighter jets will also provide a significant advantage in temporarily occupied territories where Russian aviation currently operates.
"The HARM missiles currently carried on MiG aircraft will be used threefold, or even quadruple, more effectively. This means there is the ability to directly control them from the aircraft. Currently, the MiG simply releases the HARM missile, and it flies to the designated area - this is a limited function of these missiles," said the spokesperson for the Air Force.
He added that the F-16 will help combat and deter Russian aviation, preventing the use of guided air bombs and missile strikes on Ukrainian ground targets of the "air-to-surface" class.
Additionally, these aircraft can protect the Black and Azov Seas, including port infrastructure, which will benefit the grain trade.
Furthermore, the F-16 are equipped with "Harpoon" missiles capable of destroying surface targets.
"The aircraft are so versatile that they are eagerly awaited to be deployed wherever the military leadership decides," Ihnat added.
F-16 for Ukraine
Several European countries within the aviation coalition have agreed to conduct training for Ukrainian pilots on F-16 fighter jets. Additionally, the United States has confirmed that Ukrainian pilots will begin training on these aircraft in October, based at the National Guard facility in Arizona.
Furthermore, following President Volodymyr Zelenskyy's visit to Europe, agreements have been reached regarding the transfer of F-16s. The Netherlands, Denmark, and Norway have confirmed their readiness to provide a minimum of 61 aircraft.
Commander-in-Chief of the Armed Forces of Ukraine, General, Valerii Zaluzhnyi, stated that some Ukrainian pilots undergoing training in Denmark are already prepared to commence flight training.