F-16 for Ukraine: Air Force on first pilot training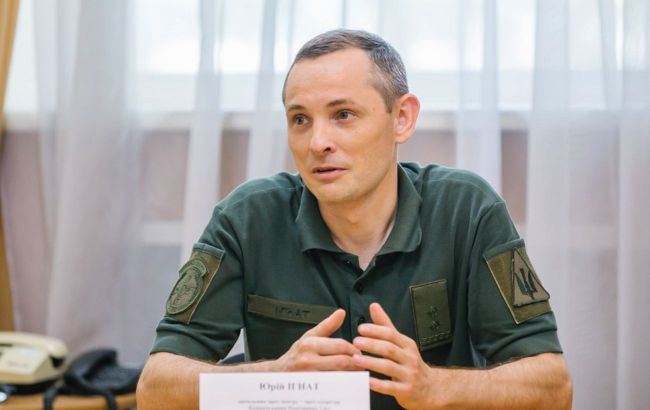 Yuriy Ihnat, spokesman for the Air Force of the Armed Forces of Ukraine (mil.in.ua)
The first group of Ukrainian pilots is set to undergo training on F-16 fighter jets in a foreign country before the end of this summer, as reported by the spokesperson of the Ukrainian Air Force, Yuriy Ihnat, during a briefing.
"We remain hopeful that, as Jake Sullivan, the U.S. National Security Advisor, said, the Ukrainian pilots will arrive at their training destination by the end of the summer," Ihnat said.
Ihnat specified that this particular group of pilots will receive training specifically for the F-16.
Meanwhile, other groups, including young pilots, will undergo basic and ground training, followed by practical flights on light aircraft, jet planes, and also fighter jets.
The spokesperson of the Ukrainian Air Force noted that this training may take place in different countries, as there might not be enough capacity to train a large number of people in a single country.
"Hence, we must understand that the aviation coalition was not created in vain," he added.
F-16s for Ukraine

On July 11, an official coalition was formed to train Ukrainian pilots on F-16 fighter jets, with 11 countries participating. The Netherlands and Denmark lead the coalition and have expressed their intent to train Ukrainian pilots. These countries possess specialized aviation simulators.
The Minister of Foreign Affairs, Dmytro Kuleba, mentioned that the pilot training is scheduled to commence in August, possibly extending until early September. Concurrently, the first F-16 fighter jets are expected to grace the Ukrainian skies by the end of March 2024.
Ihnat explained that Ukraine needs to retrain several dozen pilots to be capable of flying the F-16s.