Explosions rock railway station area in Russian-occupied Donetsk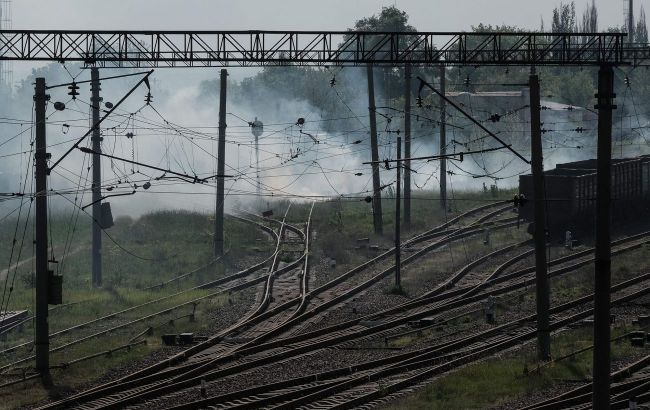 Explosions rock railway station area in Russian-occupied Donetsk (Getty Images)
In the Russian-occupied Donetsk today, September 8th, explosions were reported in the area near the railway station, according to local Telegram channels.
"In the area of the Donetsk railway station right now," the message says.
Local residents have also posted videos showing smoke after the explosions. It is reported that local firefighters are already on the scene.
Official information about the incidents in Donetsk has not been received from the Ukrainian side, and the occupying "administration" of the city has not mentioned them either.
Situation in Donetsk
Russians occupied Donetsk in 2014. Recently, the city has been regularly reporting "incidents," presumably caused by the Ukrainian military.
On September 4th, the Russians claimed an alleged attack in the city center. At that time, the Voroshylov and Kyiv districts were also under fire.
On August 14th, there were reports of explosions near the Topaz plant.
Yesterday, there were reports of a huge fire in temporarily occupied Donetsk. Russians complained about alleged shelling.