Explosions reported in occupied Berdyansk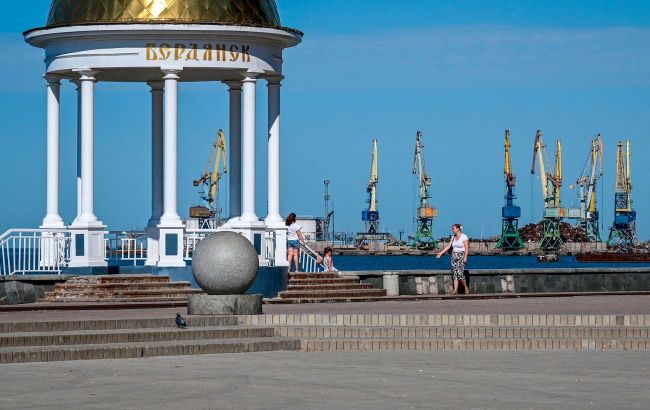 Explosions rock Berdyansk (Photo: Getty Images)
Powerful explosions rocked the temporarily occupied city of Berdyansk in the Zaporizhzhia region. This occurred on the evening of Tuesday, August 29th, according to Mayor Ivan Fedorov.
"It's hot in the 'deep rear.' Residents of the currently occupied Berdyansk are reporting powerful explosions," wrote the Mayor of Melitopol.
Currently, there is no information about the reasons behind the explosions. It is also unknown in which specific area of occupied Berdyansk the explosions were heard.
Screenshot from deepstatemap.live
Situation in the Zaporizhzhia region
Russian forces occupied territory along the coast of the Azov Sea during the first months of a large-scale invasion. Currently, Russians are shelling populated areas in the Zaporizhzhia region on a daily basis.
Meanwhile, the Ukrainian military has intensified offensive actions in the Zaporizhzhia region this summer. Battles are ongoing on two fronts - in the Melitopol and Berdyansk directions. According to Defense Forces, Ukrainian fighters are advancing in the Tavriisk direction.