Explosions in Tokmak - Enemy equipment locations destroyed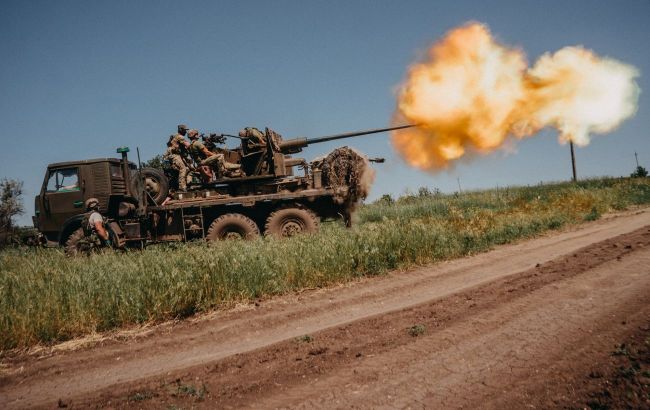 In the occupied Tokmak, the location of enemy equipment has been destroyed (photo: Getty Images)
"The Tokmak sign: more fly-ins mean fewer occupiers. Today, in Tokmak, which the occupiers have turned into a military base, there was noise again," wrote Fedorov.
According to him, the defense forces targeted the location of the occupiers and their equipment. He also noted that as the front line approaches Tokmak, the "fly-ins" will become more frequent.
Fedorov drew attention to the fact that this week, from the city:
they evacuated the "passport desk," and promised to issue ID cards in Melitopol;
"heroically" evacuated FSB personnel and part of the so-called "administration."
"Unfortunately, there's no need to talk about the occupiers preparing a "goodwill gesture." We should support our army and believe in victory," emphasized Fedorov.
Photo: Enemy military equipment destroyed in Tokmak (t.me/ivan_fedorov_melitopol)
The situation in the Zaporizhzhia region
Russian forces occupied territories along the coast of the Azov Sea in the early months of the full-scale invasion. Currently, Russians daily shell populated areas in the Zaporizhzhia region.
However, Ukrainian forces intensified their offensive actions in the Zaporizhzhia region this summer. Battles are taking place on two fronts – Melitopol and Berdiansk. Recently, our defenders liberated the populated area of Robotyne and continue to advance in this region.