Explosions in the north of Crimea on August 9, Crimean Bridge blocked again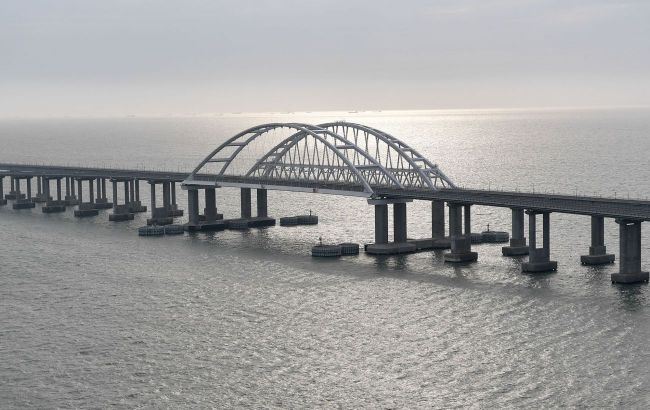 Russians block the Crimean bridge again (Getty Images)
A series of explosions rocked the Crimean peninsula on Wednesday, August 9. The blasts were reported to have been heard in the Dzhankoi area in the northern part of the occupied penninsula, according to local Telegram channels.
According to eyewitnesses, Russian helicopters were observed in the sky over the Dzhankoi region following the explosions. Reports indicate that three pairs of helicopters flew over the Nyzhniohirsk district heading toward the Azov Sea.
Later it was reported that Russian helicopters had returned to Dzhankoi.
Besides, Russian forces once again closed the Crimean Bridge, bringing all vehicular and pedestrian traffic to a standstill. Air raid alarms were reportedly heard in the area.
Sevastopol
Locals also noticed smoke in the Sevastopol area. The Russians have already managed to reassure the residents, claiming that the enemy fleet is allegedly training radiation, chemical and biological defence troops in the Sevastopol Bay area.
Dzhankoi
Dzhankoi houses a military airfield that has been actively utilized by the Russian occupying forces. Ukrainian military sources had previously indicated that the Russians have transformed Dzhankoi into a strategic military base.
This is not the first time explosions have been reported in the Dzhankoi area. Back in March, in Dzhankoi, Ukrainian armed forces reported the destruction of Russian Kalibr cruise missiles which the occupiers were transporting by rail.