Explosions in temporarily occupied Crimea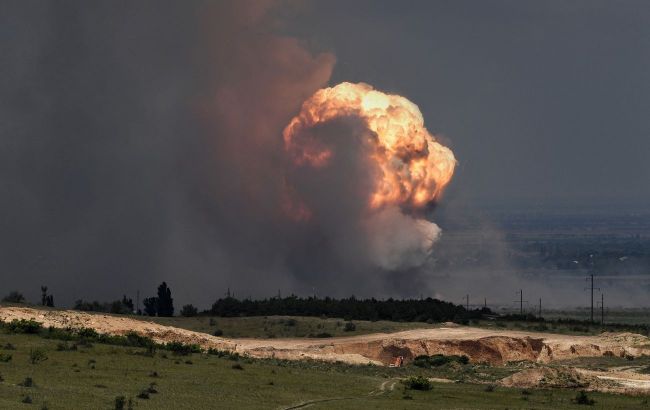 Illustrative photo (Getty Images)
Explosions were reported in temporarily occupied Crimea in the early hours of October 18, according to theCrimean Wind Telegram channel.
Residents of the peninsula reported a powerful explosion in Yevpatoria which alarmed the locals.
Another explosion was reported in the Saky district, likely in the vicinity of Zaozerne.
Locals from the village of Romashkine reported an explosion as well.
Situation in Crimea
Russian occupiers are using Crimea, which they have held under military occupation, for their strategic purposes. Through the peninsula, they deploy weaponry and live forces to the frontlines.
However, recently, the situation has become perilous for the occupiers in Crimea. Military bases, depots, airfields, and even bays where enemy ships are stationed have been targeted by defense forces. A notable example is the strike by the Ukrainian Armed Forces on the headquarters of the Russian Black Sea Fleet in Sevastopol.
Indeed, a short time ago, the Pavel Derzhavin ship of the Russian Black Sea Fleet was damaged due to an explosion near Sevastopol.