Explosions in Russia: anticipated increase and effectiveness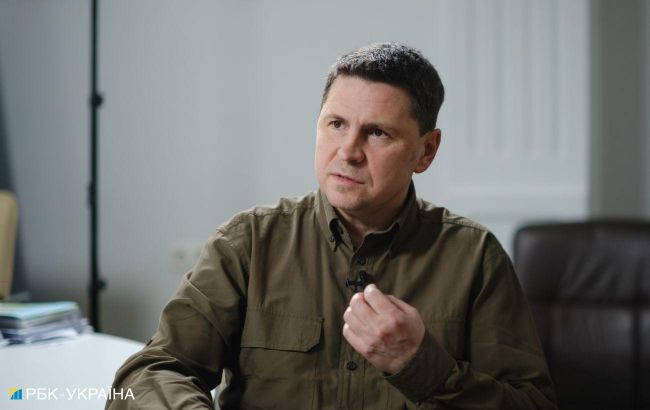 Mykhailo Podolyak, an advisor to the President's Office (Photo: Vitalii Nosach, RBC-Ukraine)
According to an interview of Mykhailo Podolyak, an advisor to the President's Office, to 24 Channel, explosions within Russia's territory are becoming more frequent, with expectations of heightened efficiency in such incidents.
"I want to unequivocally state that Ukrainian intelligence agencies - both the Main Intelligence Directorate (GUR) and the Security Service of Ukraine (SBU) - have established a sufficiently effective network within Russia. This network can be utilized. I believe the frequency of such incidents will rise," he stated.
According to him, Russia is witnessing an increased frequency of incidents involving "unidentified drones," and over time, the effectiveness will improve.
"Clearly, today, air defense systems are being tested, comprehensive studies are being conducted, reconnaissance is underway. Gradually, the effectiveness of these strikes will enhance," Podolyak added.
However, the advisor to the president's office emphasized that Ukraine is not waging war within Russian territory.
"Undoubtedly, Russia is waging a war within its own territory. It will self-destruct. That is definite. We can only provide advisory services to individuals who discuss how Russia should be dismantled by Russians themselves," he asserted.
Explosion near Moscow
On August 9th, an explosion occurred at a factory approximately 70 kilometers from Moscow, in the city of Sergiyev Posad. This factory is involved in the production of optics, including those for the military.
The Russians claimed that the explosion was allegedly caused by a breach in the technological process. The factory premises were completely closed off, prohibiting access to individuals.
Later, Russian media reported that over 10 individuals had lost their lives at the Zagorsk Optico-Mechanical Plant, and rescue teams discovered 48 body fragments.