Explosions in Kyiv - In some districts the power went out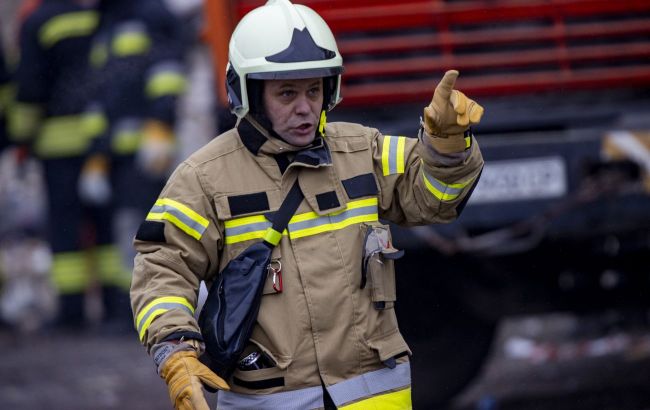 Air Defense Systems in operation in Kyiv (photo: GettyImages)
In the night of September 21, explosions were heard in Kyiv during an air alarm. In some districts, there was a power and water outage, according to correspondents of RBC-Ukraine.
At least four explosions were audible. The Kyiv Regional Military Administration reported the operation of anti-aircraft warfare in the city.
Consequences of the attack
Kyiv Mayor Vitalii Klychko stated that the explosions occurred in the Darnytskyi district of the capital, and all emergency services are responding to the scene. Similar incidents were reported in the Holosiivskyi district as well. The Kyiv City Military Administration confirmed this information and added that debris fell in these areas due to the civil defense systems' operation.
In the Shevchenkivskyi district, rocket debris damaged a gas pipeline, but there are no reports of fires.
In the Darnytskyi district, there are reports of damage to non-residential buildings, but currently, there is no information about casualties.
There have been no reports of casualties or damage in the Holosiivskyi district.
In addition, Klychko reported that in some neighborhoods of the Svyatoshynskyi district, there is a loss of electricity and water.
"Emergency services are working," Klychko wrote.
Night attack on September 21
On the night of September 21, Russians carried out another air attack on Ukrainian territory, launching cruise missiles from Tu-95MS aircraft. The Air Force reported that two groups of missiles entered our territory: one was moving from the east in a southwest direction, and the other was heading towards the Sumy region.
During their flight, the missiles altered their trajectory and eventually reached Kyiv via the Zhytomyr region.
It should be noted that during the alert in the Cherkasy region, civil defense sirens were reported to be operational.