Explosions in Kryvyi Rih for the second time on September 11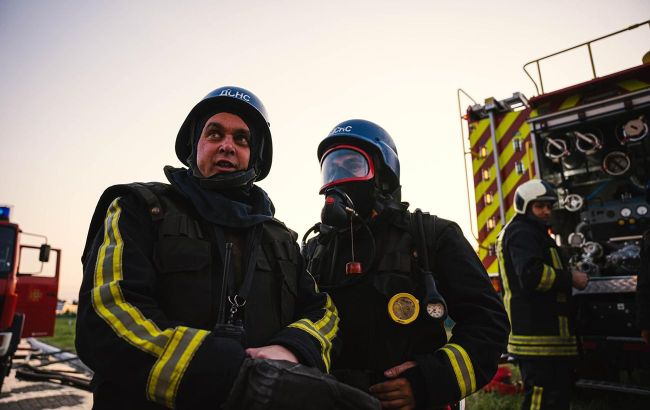 Explosions in Kryvyi Rih for the second time on September 11 (Getty Images)
Explosions were heard again in Kryvyi Rih, Dnipro region, this morning, on September 11, according to the head of the city's Defense Council, Oleksandr Vilkul, on Telegram.
The Ukrainian Air Force warned that a group of attack drones is approaching Kryvyi Rih. An air alert was declared in the region.
Local residents were urged to stay in shelters or follow the "two walls" rule.
Consequences of the attack on Kryvyi Rih
According to Oleksandr Vilkul, head of the city's Defense Council, 11 UAVs were destroyed by air defense forces over Kryvyi Rih area and the city of Kryvyi Rih itself.
"A fire broke out near Kryvyi Rih, but it has been extinguished. 4 private houses and several outbuildings were damaged in the Hrechanopodiv community," Vilkul said.
Meanwhile, the head of Dnipropetrovsk Regional Military Administration Serhii Lysak posted photos of the consequences of the enemy attack.
On September 8, Russia fired an Iskander ballistic missile at Kryvyi Rih. It hit the administrative building of the police, killing one person and injuring nine police officers.
Later, the number of victims of the attack on Kryvyi Rih had increased to a total of 74 injured.