Explosions in Crimea: expert warns Crimea could become an island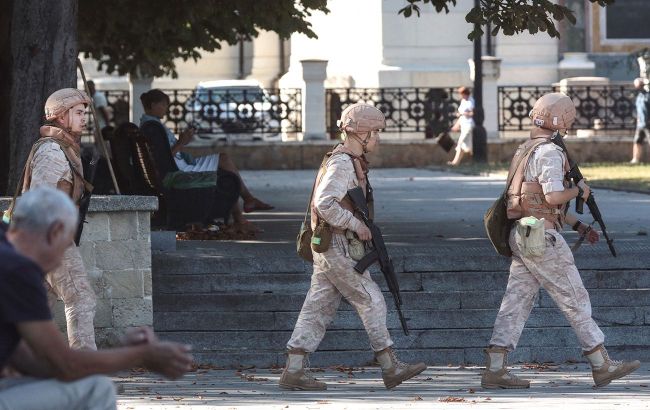 Russian military in Sevastool (Photo: Getty Images)
Ukrainian Armed Forces continue their intricate work of disrupting enemy logistics. Soon, Crimea might transform into an "island," warns the expert.
Recently, Ukrainian Armed Forces struck the Chonhar Bridge once again. As military expert Oleksii Hetman noted, the adversary might restore the railway, but the crucial question lies in timing, as damage to the second bridge could effectively paralyze the overland corridor.
"Essentially, it's already difficult to supply anything to Crimea. Only the Kerch Bridge remains. But I have a hunch that in the coming days, its rail connection will be sabotaged as well," the expert pointed out.
According to Hetman, once Ukrainian soldiers damage the Kerch Bridge, Crimea will become an "island," as the enemy will only be left with aerial and maritime logistics.
"So, in my view, even the southern Russian group understands that its days are numbered. Soon, the Russians will have three options: to run before it's too late, to wait and surrender as prisoners, or if they resist, they will simply be annihilated by our Armed Forces," the expert added.
Chonhar Bridge attacks
On July 29, the Ukrainian Defense Forces carried out a second successful attack on the Chonhar Bridge.
Prior to this, collaborator Volodymyr Saldо from Kherson claimed the supposed repelling of a Ukrainian attack on the Chonhar railway, alleging that "12 Storm Shadow missiles were launched." However, later-released images of the damaged tracks tell a different story.
This is the second attack on the Chonhar bridges. The first occurred on June 22. Back then, Russia also claimed an attack involving Storm Shadow missiles.